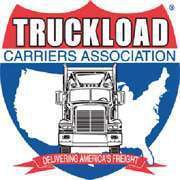 Annually since 1998, the trucking industry has set aside the third week of September to recognize and thank its professional drivers. Now, the Truckload Carriers Association, led by Chairman Robert Low, is adding a new health-related component.
Low, president and founder of Prime Inc., of Springfield, Mo., has expressed his concerns about the health problems that a sedentary lifestyle can create, including diabetes, sleep apnea, obesity and high blood pressure. Per Low's request, the former "NTDAW" will now be known as National Truck Driver Appreciation & Wellness Week, or NTDAWW. For 2012, it will be held Sept. 16-22.
"During NTDAWW, companies can continue hosting driver appreciation events and providing giveaways like they've done in the past," said Low. "But we're asking that they mix in some type of health component this year. How about giving away cookbooks with low-fat recipes for people 'on the go'? Perhaps you could bring in a speaker to discuss stress reduction techniques. At your driver appreciation picnic, why not trade that heavy potato salad for fruit or a pasta salad with light vinaigrette? Anything that offers people healthier ideas or alternatives is going to be a step in a positive direction."
TCA and state trucking associations are coordinating a number of health-oriented events for NTDAWW. On Sept. 18 from 3-8 p.m. local time, they are teaming up with TA/Petro to host health and wellness events at 12 truckstops that are located within a high concentration of TCA members. The sites will feature health fairs that include glucose testing and sleep apnea information. Participants can take 1-3 mile walks – with trucking leaders/personalities at some of the locations – and tour StayFit gyms located on the properties.
On Sept. 20, TCA will host "Ditch the Pack" day, designed to encourage all trucking-affiliated smokers to reduce or even give up the habit for 24 hours. The goal is to raise awareness of the benefits of quitting and to show support for those starting or continuing their smoke-free journey.
TCA is asking all companies that are planning NTDAWW activities to post details about their promotions on www.driverappreciation.com. Drivers can locate events they want to participate in and plan their schedules accordingly. Events can be searched within a specified state/province, city and/or distance in miles from a city. Event listings provide not only basic contact and location information but also the type of activity (free meal, discount offer, prizes/gifts, etc.), drivers who may attend (all CDL holders, only CDL holders affiliated with the host company, etc.) and if the general public and media are invited to participate.