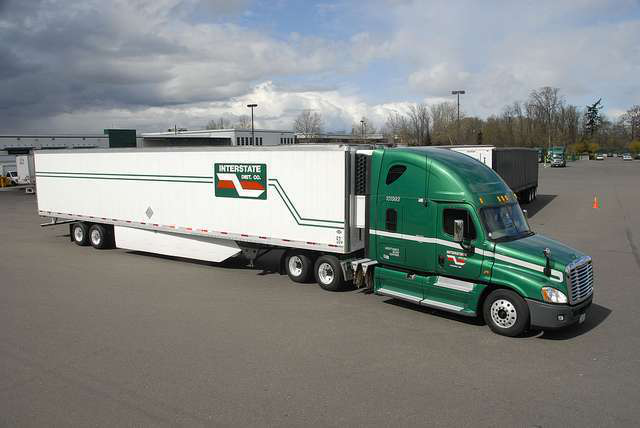 Universal Lubricants announced a business partnership with Interstate Distributor Co., which is converting its trucking fleet of more than 1,300 units to the Eco Ultra engine oil line. IDC selected Eco Ultra because it helps minimize environmental impacts while also maximizing economic benefits to the company. Eco Ultra automotive and industrial lubricants rely on used oil as feedstock to its re-refinery that produces sustainable base oil.
"IDC is approaching its 80th anniversary, and today our goal is to be not just one of the oldest trucking companies in America, but also the best trucking company in America," said Mark Forbes, IDC's fleet procurement manager. "We're renewing our focus on doing what's best for our drivers, the environment and the communities we drive through and serve."
IDC said its independent testing showed that Eco Ultra offers optimal engine protection, along with the environmental benefits that come from using re-refined oil. "We will rely on it to lubricate our new tractors," Forbes said. "Eco Ultra is a part of IDC's plan to make our green trucks even greener."
Through its Closed Loop Process, UL says it controls every element in the lifecycle of used oil; it collects, re-refines, blends, packages and redistributes its own oil, including the Eco Ultra line – without ever losing guardianship within the chain – in an infinitely repeatable, sustainable cycle. UL says its re-refining process uses up to 89 percent less energy than refining crude oil to produce lubricant products.
"IDC has an admirable vision of operational excellence," said John Wesley, UL's chief executive officer. "For example, the decision to use Eco Ultra in its fleet will deliver significant benefits. With each tractor's average 12-gallon oil change using Eco Ultra, IDC will save America from needing to import or extract 24 barrels of crude oil for the manufacture of lubricants. On its own, that's a significant difference. But as a leading transportation provider, IDC's decision to opt for energy conservation and performance choices will have a ripple effect that spreads throughout the trucking industry. Imagine the national impact as trucking fleets across the country see the strategic, economic, energy conservation and environmental protection value of following IDC's example."