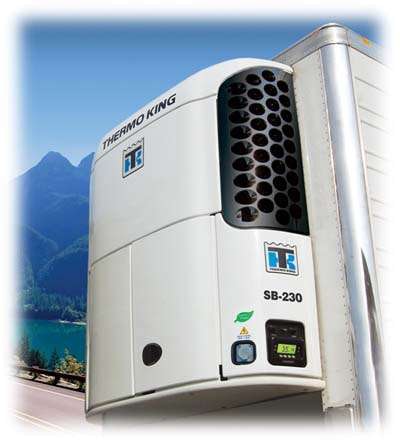 Thermo King, a manufacturer of temperature control systems for a variety of mobile applications, has launched a CARB Compliance Plus promotion to help customers achieve California Air Resource Board compliance through 2019 while upgrading their systems with Smooth AirT Blower fuel-saving technology.
Customers will receive a free Smooth Air Blower with installation on applicable units. Customers also can gain an additional one-year extended warranty, which brings the total engine warranty period to three years.
Thermo King said the Smooth Air Blower can be installed on existing Thermo King SB and SB+ trailer units to realize the efficiency gains of the new SB-230 unit design. The Smooth Air Blower is designed for improved efficiency and to lower fuel usage by up to 7 percent, increase unit capacity by up to 4 percent and improve pulldown time.
Each CARB Engine and retrofit kit purchased will include a free Smooth Air Blower Kit, one-year extended engine warranty for a total warranty period of three years and a 3,000 Extended Maintenance Interval Filter Kit for the first preventive maintenance service.
Additionally, an X430 remanufactured compressor can be purchased and installed with the CARB engine to qualify for a free one-year extended warranty, for a total warranty period of three years. Eligible systems must be ordered by Dec. 15 and installed by Jan. 31, 2013.