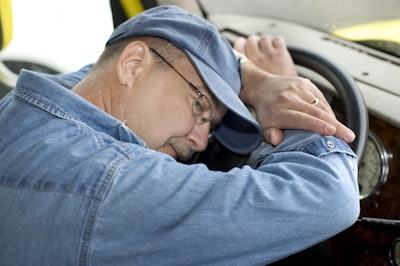 The Government Accountability Office has reported new regulations should mitigate weaknesses in safeguards meant to keep impaired commercial drivers off the road.
The GAO stated its previous work found vulnerabilities in the Federal Motor Carrier Safety Administration's oversight of impaired CDL holders, such as inadequate medical certifications for commercial drivers. The agency issued a Nov. 30 update of that research in response to a request from the Senate subcommittee on Surface Transportation and Merchant Marine Infrastructure, Safety and Security.
It examined FMCSA controls to prevent medically unfit or impaired commercial drivers from operating commercial vehicles. The GAO, considered the investigative arm of Congress, also reported examples of commercial drivers with potentially disqualifying impairments such as epilepsy or substance abuse.
It identified cases through roadside-inspection data and the Commercial Driver License Information System and Social Security Administration disability insurance files. The latter pays benefits to those who cannot work because of a medical condition expected to last at least one year or expected to result in death.
A match of CDL holders with SSA disability files produced 204 commercial drivers who drove a commercial vehicle as recently as 2011, despite having epilepsy. Thirty-one of these drivers were involved in accidents, The GAO also identified 23 cases where state licensing agencies issued or renewed CDLs for drivers after SSA diagnosed them with epilepsy or noted drug or alcohol dependence.
The GAO reported the two-year transportation reauthorization bill passed in July implements measures to ensure that could help address some of these problems.
That law requires the FMCSA to implement a national clearinghouse of commercial-driver controlled substance and alcohol test results by July 2014. It added that the agency also has taken some action and now requires CDL holders to provide a copy of their medical certificates to the state licensing agency.