Making the latest technology developments work for your fleet
No commercial or private fleet survived the recession of 2008 and 2009 with a bloated cost structure. Fleet executives and managers had to lay everything on the table to become lean enough to survive.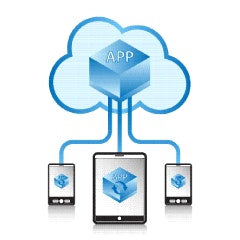 Most fleets that froze spending on new technology during the recession released the spending lever as freight volumes recovered, seeking ways to add value for customers and operate more efficiently.
Today, renting versus buying technology seems to have become the standard, as the Software-as-a-Service or cloud computing model generally is more cost-effective. Vendors host software remotely and forego the annual licensing and maintenance fees in lieu of a monthly subscription that includes all future software updates, data storage and IT support.
Load One, a 350-truck expedited freight provider, uses cloud-based software for its dispatch and voice-over-IP telephone systems. Onsite servers are used for e-mail, accounting and other applications that require a higher level of security and control, says John Elliott, president of the Taylor, Mich.-based fleet.
Along with cloud computing, Load One has moved its IT systems to a "virtual" environment. With this strategy, Elliott and his employees have instant access to an exact replica of their office workstations from any PC or mobile device with an Internet connection.
With this virtual desktop technology, employees can use Microsoft Office and other applications, along with their files, from any mobile device – all in the same native format they would appear at work. If someone left the office with five windows open on his desktop PC, those same windows would appear when he logged in to his virtual desktop from an iPad.
Besides lower cost and greater accessibility, cloud computing can put companies on the fast track for integrating their systems through Web services.
Renting vs. buying: The Software-as-a-Service model generally is more cost-effective.
Fast track: Cloud computing can help companies integrate their systems through Web services.
Potential downside: More data pours in from mobile devices from multiple databases.
Load One uses a feature in its Sylectus dispatch software to automate invoicing. The software pulls satellite tracking, images of delivery documents and other data from another cloud, its Qualcomm MCP 200 onboard computing platform. The fleet can present customers with an invoice almost immediately after delivery.
If there is a downside to cloud computing and virtualization technology, it is that businesses have more data pouring in from mobile devices. Overall, the amount of Internet data is expected to grow by 50-fold over the next decade.
Another potential downside of cloud computing is having data in separate databases outside the customer's walls. At some point, it will become necessary to create a single database – a data warehouse – to consolidate and analyze data across an enterprise.
During last month's CCJ Fall Symposium in Scottsdale, Ariz., Jim Sassen, Qualcomm's senior product marketing manager, gave a short but insightful presentation about the progression of cloud computing in the transportation industry.
As more data is going to the cloud, data analysis actually requires fewer human and IT resources, Sassen said. Many vendors have created analytical tools such as scorecards and executive dashboards that make it easier to consume information, but the future of "Big Data" belongs to predictive analytics, he said.
Some of the largest fleets in the country now are using a cloud-based service from Qualcomm called FleetRisk Advisors, a service that brings in hundreds – even thousands – of data elements from an enterprise and predicts future outcomes, such as which drivers will be in an accident or leave the company within the next 28 days.
Since it's impossible to provide more detailed information along with success stories for the topics mentioned here, look for a three-part feature series on "Big Data" beginning with the March issue of CCJ. Like you, we realize that what really matters is not the volume of information you generate – but how quickly and effectively you can use it to control your destiny.
AT&T unveils 4G push-to-talk
AT&T announced that its Enhanced Push-to-Talk service is available for businesses and organizations of all sizes. AT&T says with Enhanced PTT, customers can communicate faster to larger talk groups and across more types of handsets.
AT&T's Enhanced PTT device lineup includes industrial-grade devices such as the Samsung Rugby III, Galaxy Rugby Pro, Galaxy S III and Galaxy S II Skyrocket, which are free with a two-year Enhanced PTT contract. Pricing for the service is $5 per month when added to existing AT&T voice and data plans, and $30 per month for a PTT-only rate plan.
For more information, go to www.att.com/EPTT.
Descartes announces new products
Descartes Systems Group made a number of product announcements at its Evolution 2012 global user and partner conference, including its Telematics & Compliance system being certified for Federal Motor Carrier Safety Administration 395.15 Hours of Service; and a new geographic information systems technology platform that supports commercial and hazardous road restrictions, and enables use of map technology from Google, Bing and Yahoo.
In addition, Descartes Mobile for Android announced international multilanguage support and field data capture for customer-specific data collection requirements.
Also, a new Descartes Public Transit system features advanced telematics to manage public bus routes, improve vehicle safety and help provide riders with up-to-date schedules.