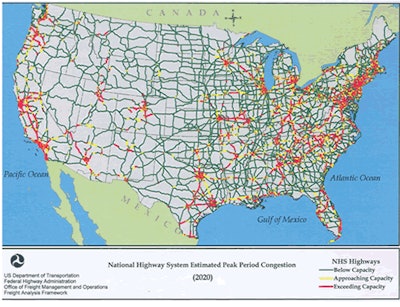 The Federal Highway Administration has outlined the process for designating the National Freight Network required by the surface transportation reauthorization bill passed last summer. The law, MAP-21, requires the establishment of the network to help states direct resources for efficient movement.
The Feb. 6 Federal Register notice defines the course for designating the primary freight network as well as additional miles critical to efficient goods movement on the primary network. It also lays out the process of how data will be collected on the state-designated critical rural freight corridors.
The final designation of the primary freight network, including any additional mileage designated by the Department of Transportation, is expected in October. Initial designation of the full national freight network is anticipated in December.