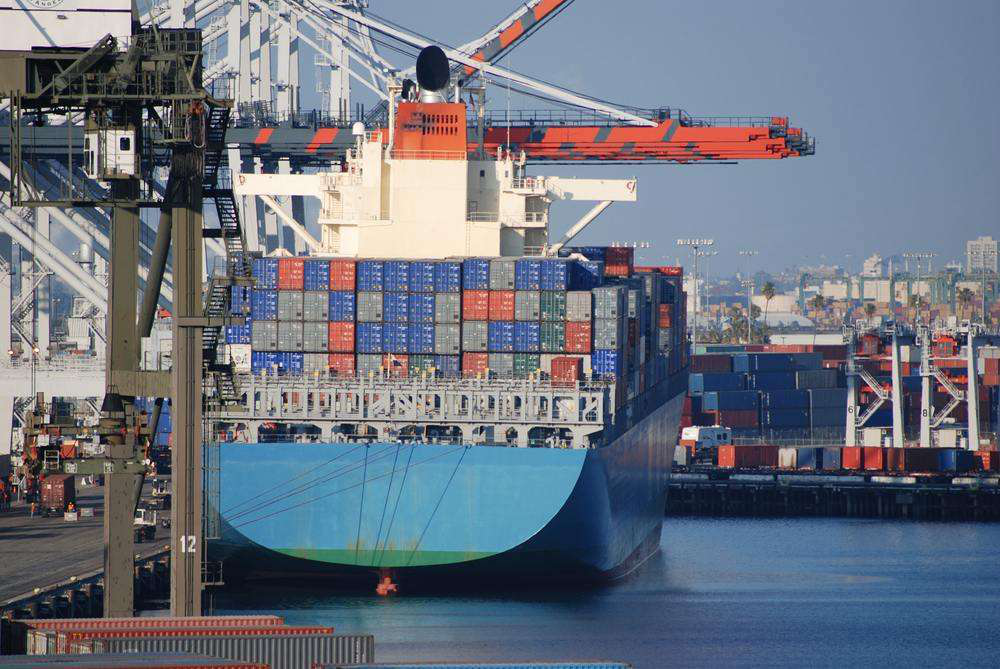 If the ports of Los Angeles and Long Beach don't meet emission reduction goals by 2015, California's South Coast Air Quality Management District will step in to take action in pushing them to do so. 
The district approved Feb. 1 a "backstop measure" by an 8-3 vote in an attempt to ensure Los Angeles' and Long Beach's ports meet commitments to decrease air pollution from trucks, ships, trains and other equipment. It adopted a Final 2012 Air Quality Management Plan on Dec. 7, but had delayed voting on the backstop measure. 
California regulates particulate matter up to 2.5 microns in size. The District is trying to achieve PM2.5 federal ambient air quality standards by 2015.
The district acknowledges the ports' Clean Air Action Plan existing voluntary emission reduction commitments for nitrogen oxides, sulfur oxides and PM2.5 are key to the region meeting its clean air goals and both ports have made "substantial progress" in decreasing air pollution.
Still, if these facilities do not meet the district's emission reduction targets, the backstop measure will require ports to find additional ways to address the shortfall. The SCAQMD plan includes an update toward reducing ground-level ozone to help meet the ozone standard by 2024.
Extra efforts at emission reduction must be technically feasible, cost-effective and within the ports' authority. Measures could include clean technology funded programs and lease agreements designed by the ports, district officials said.
The California Trucking Association supported a PM 2.5-only plan, an alternative the district considered but did not chose, the CTA wrote. Additionally, the association encouraged further utilizing cost-effective options for reducing NOx, such as retiring older model year heavy-duty trucks. 
LA and LB port leaders opposed the backstop measure, which they described as the board taking action where they lack regulatory control. Additionally, they said the district's action could cost thousands of jobs and risk federal funding previously provided for voluntary port measures, they added. 
The SCAQMD is the air pollution control agency for Orange County and the urban portions of Los Angeles, Riverside and San Bernardino counties, considered the second most populated U.S. urban area and one of the smoggiest.