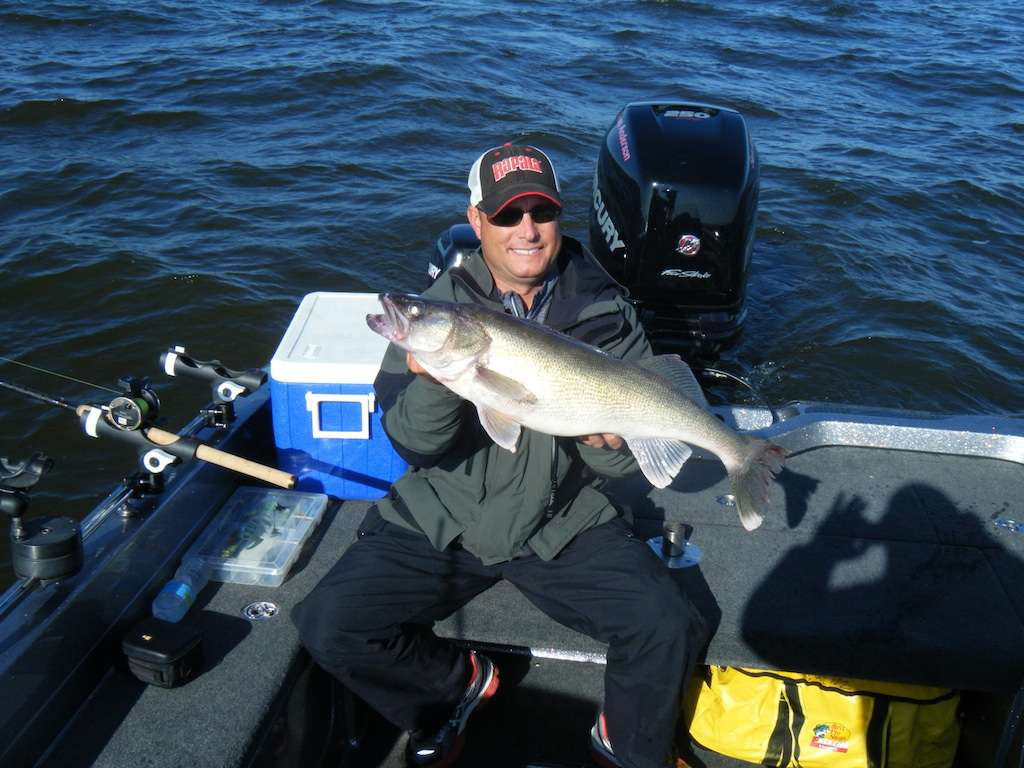 Sam Anderson, president and chief executive officer of Bay & Bay Transportation since 2005 – and a successful pro-angler fisherman – says his decision to add a vacation giveaway to his top drivers has paid off in retention and recruiting goals. The national carrier, which offers both truckload and third-party logistics services in the United States and Canada, recognizes and rewards top drivers with its successful Top Dawg program.
The usual banquet, pins, gift cards and plaques were working well for Bay & Bay, but 2½ years ago, Anderson decided to ratchet up the competition by rewarding the Top Dawgs from each division with an all-expense-paid trip to a destination of their choice. The race was on, and driver morale, friendly competition and increased productivity and safety have resulted.
What made you decide to add a dream vacation to the Top Dawg program?
I've always found that when I take time off to get away from the business, I come back refreshed and therefore more productive. My favorite way to recharge my batteries is to go fishing, something I've done my whole life. It was on one of my fishing trips where I began to think about ways to keep our current drivers happy and productive and also attract new drivers. This is where the idea to reward Top Dawgs with a vacation took root.
How does Top Dawg impact recruiting and retention?
When we started the program, the main emphasis was on retention. We wanted to keep our good drivers and searched for a way to recognize the best ones and tap into their natural competitive spirit. We knew we wanted an internal competition that would spur friendly rivalry and generate peer recognition and appreciation as well.
Many companies have recognition competitions. How is yours different?
I'm a big believer that what made our program successful is how we execute the program. You are right – driver recognition programs are not new. But it's harder than it seems to take a simple idea and execute it. We chose to give trips instead of cash. Again, that came from how I feel about my own getaways. You give cash, and what's left? You pay a few bills, and then it's gone. By giving away a trip, you are giving them a memory, which is more valuable than cash. Our winners, who are also our top contributors, say their experience is life-changing. I get that.
What does the trip include?
When we first talked about the trips, more than half said they didn't want to stop working in order to take the vacation. We decided to go the extra mile by not only providing them with an all-expenses-paid trip, but also included paid downtime. Wetailor the trip to the winner. When the driver is chosen, they get to decide what their dream trip looks like, not us. One driver took two of his kids on a cruise to Alaska, and another went to Israel. Other destinations have included Las Vegas, Puerto Vallarta and Honolulu. We try to be fiscally responsible but still fund their dream vacation. Many say this is the first vacation of their entire life.
How has this helped retention?
It's part of the mix of retention efforts and is an obvious success with drivers.
Does the program impact recruiting?
We started it to help retain good people, but it has also been a great recruiting tool. Word gets out, and good drivers want to be part of the program and have the chance to be Top Dawg!