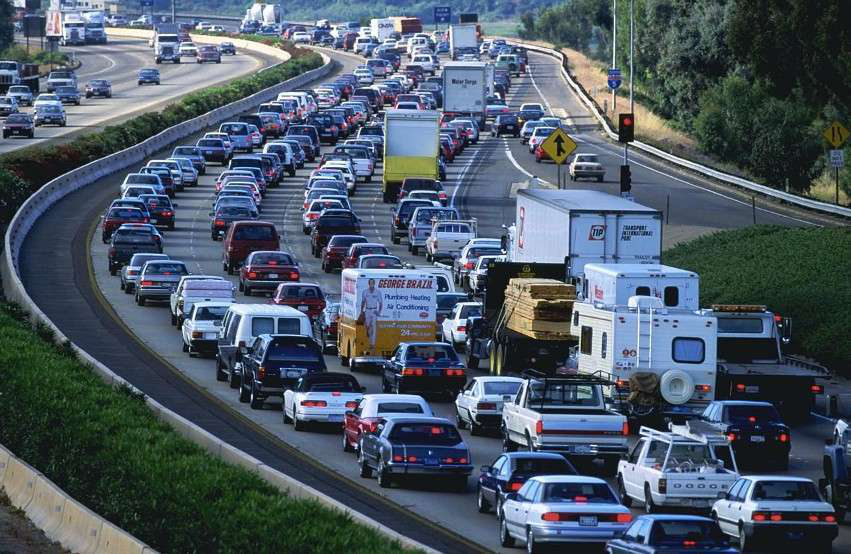 April 10, President Barack Obama unveiled his long-awaited budget proposal for the 2014 fiscal year, and in it he's designated $77 billion to go toward infrastructure repair, MAP-21 support and a high-speed rail system.
Most notably, Obama's budget makes available $50 billion in immediate funding for critical infrastructure projects, ones the DOT calls "in much need of repair." That funding is also allotted to spur job growth, says the DOT.
Overlapping with that funding is the $53 billion for highway, transit and highway safety programs included in the MAP-21 highway funding law passed last summer, which DOT says will "strengthen our transportation system, create jobs and grow our economy." MAP-21 includes stipulations to mandate electronic logging devices for all trucks on the road, expand truck parking, implement a national freight network, study truck size and weights and other items.
Also of note is the inclusion of $6.4 billion for continue work on a national high speed rail network. Click here to see the DOT's full list of highlights of Obama's budget.
The American Trucking Associations criticized the President's proposal the day it was released for failing "to provide adequate detail and direction for how the country should pay for its infrastructure needs."
ATA President Bill Graves said that "for five years," President Obama has offered only "lip service" but no solutions on how to fund road and bridge projects and improvements and Obama's budget should have focused more on finding "real funding solutions."
"Sooner or later you need to take a hard look at the situation and decide that we're either going to invest in these things or we're not," Graves said. "And if we are…we need to generate more revenue than we do now."
The Diesel Technology Forum — a non-profit aimed at promoting the economic importance of diesel engines — criticized the president's budget for "decimating" the Diesel Emissions Reduction Act by dropping its funding by 70 percent.
"The DERA program has a consistent record of delivering very high environmental, fuel-saving and clean air value to large, small and disadvantaged communities throughout the nation for relatively small investments," said Allen Shaeffer, executive director of DTF. "EPA has estimated DERA has provided $13 in benefits for every $1 dollar invested.
Obama's budget proposal is one of several options on the table for the 2014 fiscal year, among those presented by House Republicans, Senate Democrats and more. Typically, budgets for the upcoming fiscal year are signed by the president in July. The 2014 fiscal year starts Oct. 1, 2013.