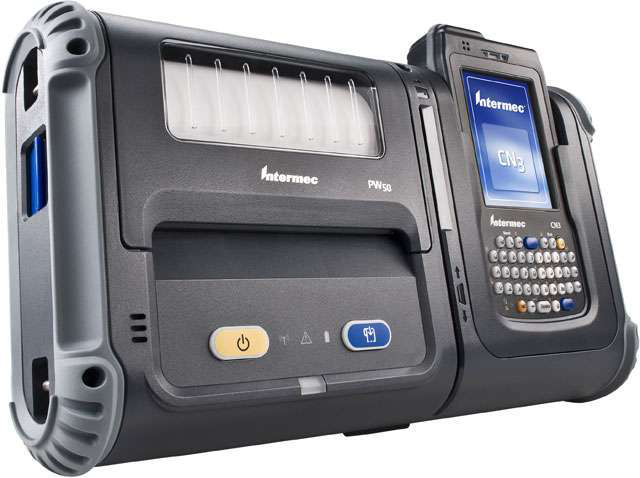 The adjectives "in-cab" and "onboard" no longer describe only the platforms fleets use to exchange information between the office, vehicles and drivers. With the explosive growth of portable handheld devices such as smartphones and tablets, fleets have new options to extend the range of data capture.
Many fleets with multistop pickup-and-delivery routes already are using handheld computers to capture data outside the vehicle. When making a delivery, a driver scans a barcode on the shipping label, notes any exceptions such as damages or shortages, and captures an electronic signature for proof of delivery. Through the cellular network, the office receives the information instantly for planning and billing.
Truckload carriers also often have a need to capture data outside the vehicle, particularly for vehicle inspections and proof of delivery. Companies that traditionally have developed in-cab or onboard computing platforms now are offering more choices for mobility.
Hardware choices 
Not all handheld devices are equal – especially in harsh transportation environments. Rugged devices manufactured by Intermec, Motorola and others are designed to withstand the drops, shocks and other realities of the job.
Besides the hardware's durability, its compatibility with software applications is another consideration. A number of standalone applications for electronic logs and proof of delivery are available on consumer-style Apple and Android platforms.
Many carriers may prefer to run their software in a Windows environment. Rugged devices typically use a Windows Mobile platform that continues to be the preferred choice for many business software applications.
XRS Corp.'s new XRS mobile platform runs on more than 50 types of devices. Every XRS package includes an XRS Relay in-cab device that communicates via Bluetooth with the driver's existing smartphone or tablet. XRS includes electronic logs, integrated messaging, vehicle and driver performance data, and all other features traditionally associated with onboard computers.
A number of companies that offer onboard computers have integrated their in-cab software with Intermec's devices to capture data outside the vehicle. PeopleNet's full driver user interface can be deployed on Intermec's CN70 and CN50 devices in place of PeopleNet's own Blu and Tablet devices.
The majority of PeopleNet's sales are for its in-cab Blu platform, but fleets choosing its portable Tablet platform primarily are interested in extending data capture outside of the vehicle for electronic driver vehicle inspection reports and proof of delivery, says Tom Dorazio, senior product manager for PeopleNet. The Tablet also has a browser with Wi-Fi for access to fleet-approved websites while the driver is outside the vehicle.
Zonar's 2020 is a 7-inch Android-powered rugged tablet loaded with driver-specific features. The portable device runs the company's EVIR (electronic vehicle inspection report) and Z-Logs electronic hours-of-service applications.
The EVIR uses RFID tags placed in zones around the vehicle. With the RFID reader inside the tablet, the application verifies that the driver was physically at each zone when completing an inspection report. With the tablet's camera, the driver can capture any components in need of repair.
If a driver is stopped for a roadside inspection, he can use the tablet to show his current Z-Logs record to U.S. Department of Transportation officials.
"We took what law enforcement and the carrier both needed to provide an application to meet the needs of the marketplace," says Fred Fakkema, Zonar's vice president of product management. Drivers also can use Wi-Fi for messaging, Web browsing and other tools while outside the truck.
Smartphones, tablets and onboard computers aren't the only compatible in-cab devices. Cobra's new 29 LX BT leverages Bluetooth technology, allowing truckers to connect their CB radio wirelessly to their mobile phone. On the road, drivers can make and receive cell phone calls through the 29 LX BT without touching their phone.
The Cobra CB includes one-touch Bluetooth operation to initiate and terminate mobile calls, caller ID with voice announcement of incoming callers and text-to-speech conversion, which enables listening to incoming e-mail messages and responding by talking.
The latest options in fleet management technology put computing and communications in the hands of drivers wherever they go.