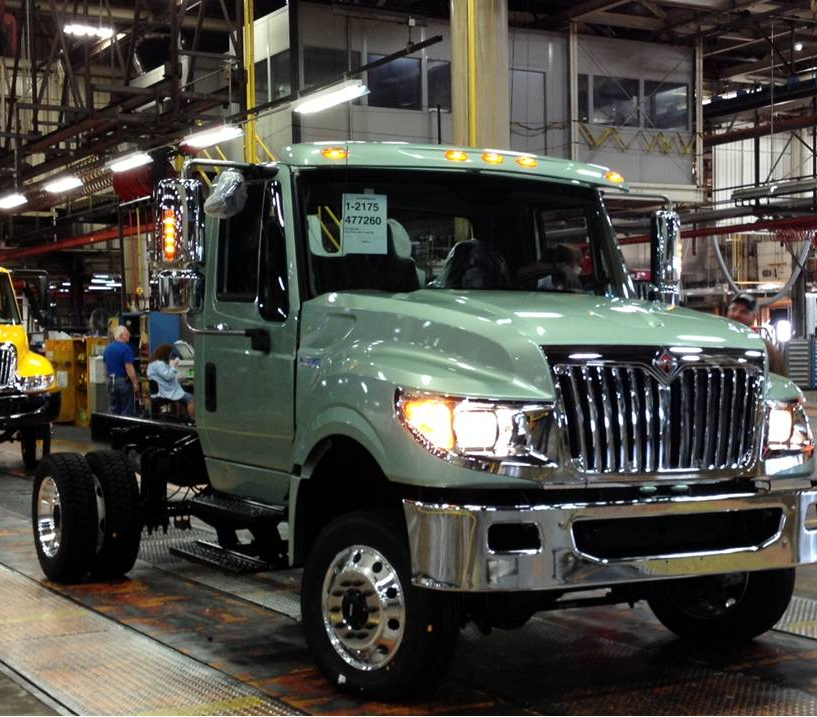 Navistar has started shipping its first International TerraStar 4×4 units – one of the company's newest additions to its Class 4 – Class 8 product portfolio.
"This marks another milestone for Navistar as we continue our drive to deliver," said Jack Allen, Navistar chief operating officer. "The addition of the TerraStar 4×4 to our portfolio not only allows us to offer more capabilities to our customers, but it positions International Truck to participate in a significant piece of the market where we haven't previously had a presence."
Launched in 2010 in a 4×2 configuration, International says the TerraStar gives work truck buyers a new product with a wide range of commercial duty features not offered in other trucks. Now, with a 4×4 option for the other 50 percent of the market, the company says the TerraStar is a class unto itself while sharing the same rugged, durable and hardworking DNA as the medium-duty International DuraStar. The vehicle delivers additional commercial duty capability for a wide range of customer needs, including construction, utility, emergency, oilfield and other vocational applications.
International says its engineers designed TerraStar to last twice as long as competitive models. The TerraStar 4×4 provides class-leading frame rail strength of 80,000 psi, a commercial-duty Allison Optimized™ 1000 Series transmission for maximum power output, a Fabco TC-28 gear-driven transfer case and an industry-leading 5-year unlimited mile warranty. The TerraStar is also available with a special financing offer with rates as low as 4.99 percent for up to 84 months.