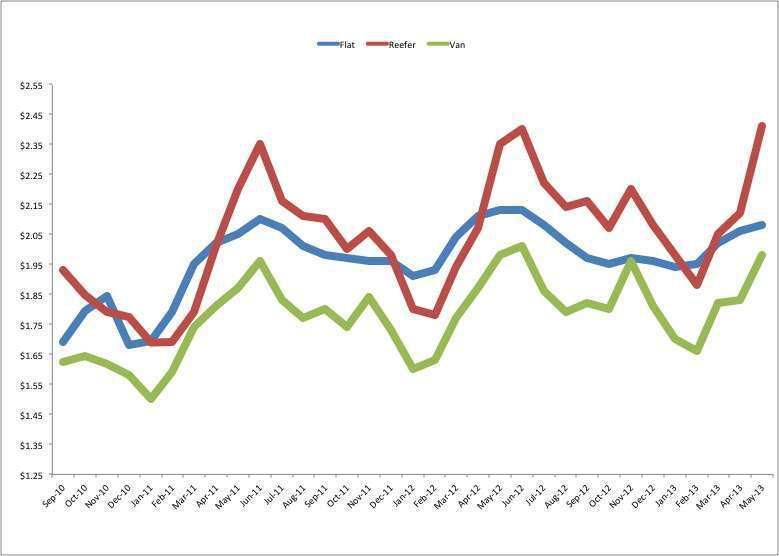 Reefer rates on the spot market hit an all-time high in May after skyrocketing 29 cents in May to $2.41 per mile, according to data released this week by online loadboard Internet Truckstop.
The 29-cent jump is the latest in a string of monthly jumps since February, as reefer rates have risen 53 cents in that time period.
Van rates also saw a big boost in May, rising 15 cents to $1.98 per mile, nearly hitting the $2.01 per-mile high van rates reached last summer. Van has climbed 32 cents since February.
Flatbed rates rose another 2 cents last month and have climbed 13 cents since February. For flatbed, that's a significant increase, as its price is much less volatile: The monthly per-mile rate has been between $1.90 and $2.10 since February 2011.
The trends in all three segments mirror the last two years, in which rates rose in the spring and early summer from downward winter trends.
The chart to the right shows rates for all three segments dating back to September 2010.