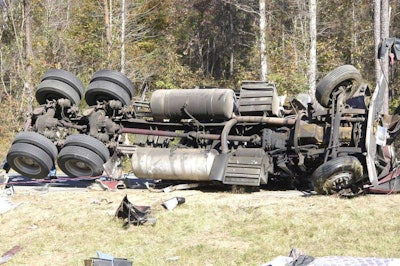 U.S. House members are considering a bill that would increase the minimum insurance required of carriers from $750,000 to $4,422,000.
On July 18, Rep. Matt Cartwright introduced the Safe and Fair Environment on Highways Achieved through Underwriting Levels Act, which was referred to the transportation committee with seven co-sponsors. The bill also would tie future insurance minimum requirements to the cost of medical care inflation.
The Pennsylvania Democrat cited a study by the Trucking Alliance, comprised of seven major carriers, in support of H.R. 2730. That research indicated 42 percent of the accident settlements paid by carriers 2005-2011 exceeded the minimum insurance requirement.
The Owner-Operator Independent Drivers Association and the American Trucking Associations found that research faulty.
"No one should take this bogus study seriously," said OOIDA's Todd Spencer last month. "In 98 to 99 percent of crashes involving trucks, claims are settled well below the $750,000 minimum. But even at that, most truckers have $1 million in coverage. All the Alliance will succeed in doing is increase costs for their competition in trucking and chum the water for personal injury lawyers."
Sean McNally, ATA vice president of communications, noted the Alliance said 1 percent of settlements exceeded the current minimum for general freight. Yet it recommended "limits be increased to some undetermined amount in satisfaction of some unstated goal," he said in June.
The Federal Motor Carrier Safety Administration "consistently found over the same time period examined by the Trucking Alliance that the average cost of a crash involving a large truck is less than a third of the minimum limit required today," McNally added.