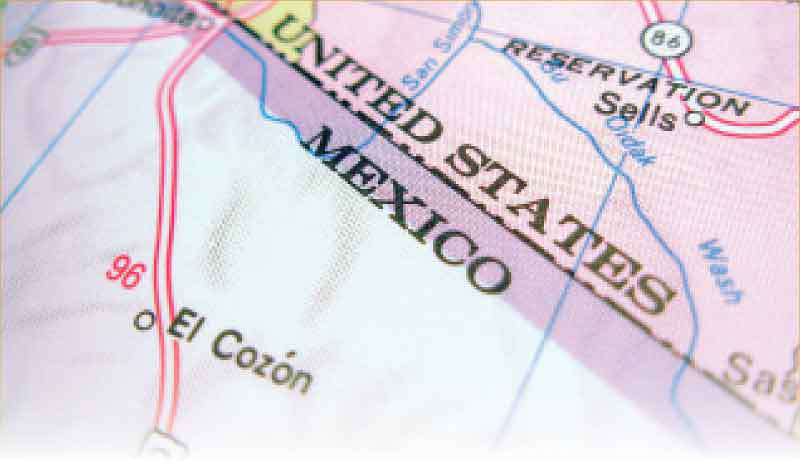 Long-haul and drayage Mexican carriers entering the United States have generally lower out-of-service rates than their American counterparts, according to current federal data.
Ten of the dozen Mexican carriers that participate in the Federal Motor Carrier Safety Administration's pilot program have received out-of-service orders, but the OOS percentage for most of those 10 is lower than the national average for carriers in the U.S. The average out-of-service rate for drivers in the U.S. is 4.9 percent, and no Mexican carriers in the cross-border program have a rate higher than that.
Just one company has a higher vehicle out-of-service rate than the U.S. average of 21 percent.
Transportes Monteblanco has a driver out-of-service rate of 0.61 percent, and Service De Transporte International Y Local has a 0.26 percent OOS rate.
Baja Express Transportes has a vehicle out-of-service rate of 22.2 percent.
Only one carrier, Transportes Olympic, received OOS ratings in both categories, with nearly 4.3 percent average for drivers and a 3.3 percent rate for vehicles.
The other participant carriers that have been placed out of service are Servicios Refrigerados Internacionales, who had a driver out-of-service rate of 3.8 percent, and Transportes Del Valle De Guadalupe, who had a vehicle out-of-service rate of 20 percent.
Five of the Mexican carriers in the program have permanent authority in the U.S., three of which had participated in the 2007-2009 cross-border program. FMCSA also announced last month it would be admitting a 13th carrier into the program — Sergio Tristan Maldonado of DBA Transfer.
The recently released report on data gathered on Mexican carriers at the Southern border noted a decrease in OOS orders had occurred in the previous year for most years. The report summarized data from bus and truck companies by fiscal year and did not separate numbers by vehicle type.
The agency's check of CDLs from FY 2004-201 indicated 98.3 percent had valid CDLs for the first year, but dropped slightly to 98.2 percent in the last year of the FMCSA's data.