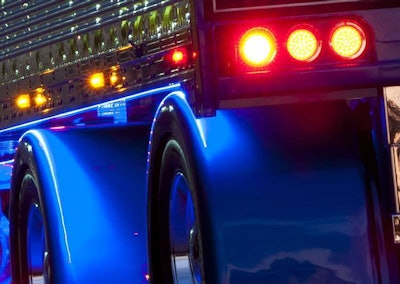 Is your fleet getting dinged for inoperative lamp violations on lights that aren't actually required by the Federal Motor Carrier Safety Administration's Compliance, Safety, Accountability program?
It's a problem that happens fairly frequently — and unfairly — said Panther Expedited's Irwin Shires at the Expedite Expo in Wilmington, Ohio, in July.
The "Inoperative required lamp" 393.9(a) violation is one of the most common violations written-up, but says Shires, if the ticket is being written for an inoperative lamp that is not actually required, then your carrier should submit a query on the DataQs system — CSA's violation review system. Refer to the graphs on the right to know exactly which lights are required and therefore can be counted as violations in CSA.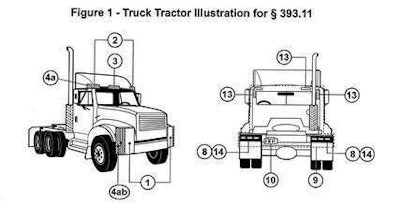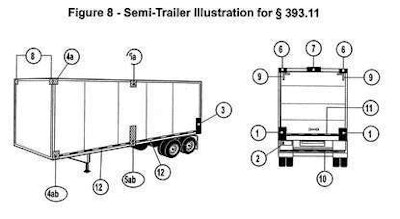 Shires also noted two other violations to contest in the DataQs system if you've been written up for them: Vehicle violations noted during a driver-only inspection (and vice versa) and generic speeding violations.
FMCSA policy says vehicle violations can not be marked during a driver-only inspection, and driver-related violations cannot be marked during a vehicle-only inspection.
Generic speeding violations are those given that do not make not of how much faster than the speed limit the vehicle was moving. Also, according to changes in the CSA system, violations between 1-5 mph over the speed limit should not be counted in CSA scores.
Click here to visit the DataQs website.
Click here to see CCJ's in-depth coverage on CSA data, including what states target what violations and the disparate enforcement between large and small carriers.