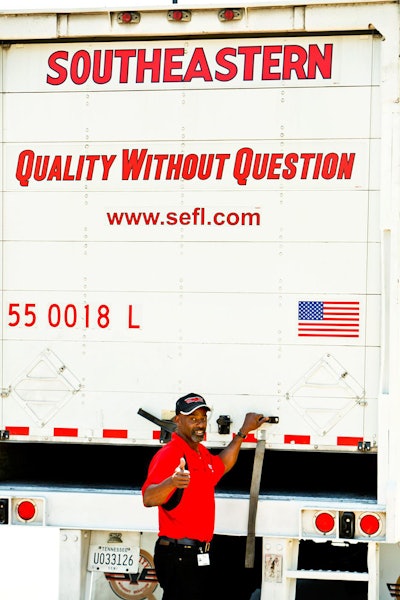 Choices in fleet telematics are expanding at a feverish pace. One reason the floodgates are open is that commercial providers have re-aligned their platforms to follow the stream of innovation coming from consumer electronics such as smart phones, tablets, high-speed wireless networks and mobile apps.
These market forces, combined with the need for fleets to differentiate themselves with technology, makes it difficult, if not suicidal, for commercial providers to stand in the way of anything that fleets want to deploy in their mobile environments.
Times certainly have changed since the late 1980s when mobile communications and satellite tracking systems arrived. Fleets no longer have to purchase mobile hardware and software applications from the same company. This traditional model still works but it can be disruptive to drivers every time a company wants to upgrade their hardware or software.
Some fleets have decided to take control of their own destiny by separating their investment strategies for software and hardware. When the two are put on separate tracks the fleet can make changes and upgrades without negatively impacting the productivity, efficiency and overall satisfaction of drivers.
Most companies that provide in-cab computing and communication platforms today offer a suite of applications that include asset tracking, electronic driver logs, messaging and vehicle performance monitoring. The functions are similar, but to the end user — the driver — learning new software every time a fleet upgrades their hardware or changes vendors can be difficult.
PeopleNet saw an opportunity in the market to better serve fleets that that want to develop their own applications and gain independence from the traditional model where vendors supply both the hardware and mobile applications.
In March, 2008, the company introduced its BLU In-Cab Application Platform (ICAP) along with a new Tailored Solutions practice. With these two additions, PeopleNet opened its platform to virtually unlimited applications and USB devices. Recently, ICAP was renamed PeopleNet Mobile.
PeopleNet Mobile provides tools for software developers to use the BLU platform to perform whatever functions an individual fleet might require. It includes an API, or Application Programming Interface, in the Microsoft .NET framework. It also includes an extensive software developer's kit, or SDK, to support whatever software project a fleet might undertake.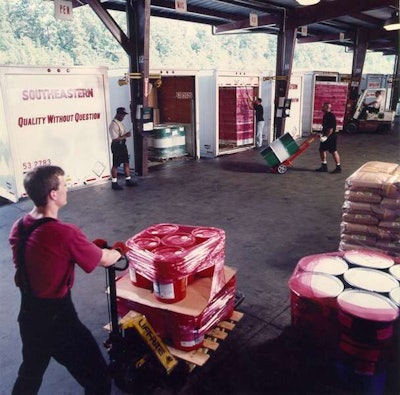 Earlier this year, Southeastern Freight Lines, a less-than-truckload carrier based in Lexington, S.C., used PeopleNet Mobile to transport its own mobile applications to PeopleNet from its existing in-cab platform. SEFL is deploying the applications on the PeopleNet BLU 2 platform.
SEFL uses a custom dispatch, messaging and proof-of-delivery system called Laser 2 and an electronic driver log application from a third party, Innovative Software Engineering (ISE). As part of the conversion process, SEFL integrated the location, vehicle performance and other data collected by PeopleNet's onboard computer with its custom applications.
SEFL also integrated a barcode scanner. Attached to the BLU 2 device through the USB port, drivers use the scanner to enter numbers from bills of lading and other paper shipping documents with a barcode. Drivers also use multiple-choice fields to enter additional shipping details such as for packaging: "boxes, barrels, skids," etc.
During the selection process, other telematics vendors SEFL talked to were either hesitant or refused to support the kind of integration and platform independence the company was looking for, says Bill Brown, SEFL's senior support engineer for Laser 2. Going forward, the company is planning to add more custom applications to its BLU 2 platform.
The Wi-Fi capabilities of the BLU 2 are helping SEFL accelerate its return on investment. When SEFL drivers return to the terminal after their daily pickups and deliveries, their logbook data, P&D information from Laser 2, vehicle mileages and management data are automatically sent to the company's servers through Wi-Fi to limit cellular usage.
SEFL uses PeopleNet's cellular network to send instantaneous P&D information including the order or "PRO" number of the delivery, who signed for it, along with the date and time. Other P&D information, such as how many minutes the driver was at a stop location and any special notations is sent through Wi-Fi upon the driver's return.
The company also has the ability to switch to satellite communications as a backup. SEFL has "a couple hundred" Iridium satellite modems in stock, half of which are stored in a disaster recovery trailer along with a massive generator and pallets of potable water and food.
If cell towers were to go down during a natural disaster, SEFL could tack on the Iridium modem to the PeopleNet onboard system in about 10 minutes. SEFL's previous platform also had multi-mode cellular and satellite communications.
"We found it to be very valuable. We didn't want to lose it," Brown says.
To date, SEFL has installed the PeopleNet BLU 2 devices in about 1,100 of its 2,600 trucks. As the company is converting its fleet, drivers see no difference in the applications they are using. A driver can move between a truck using the old platform, MobileMax from Xata, and the new PeopleNet platform without switching between different electronic log applications.
"That would be a nightmare," Brown says.
With all of the options for fleet mobility today, SEFL's strategy has enabled it to take advantage of new opportunities in the marketplace without losing a step on hard-earned efficiency gains.