Every individual has preferences for how they want their technology to function. Just as people customize their personal devices, they want their work experience to be more visual and interactive according to their tastes.
Changing or customizing business applications to fit individual needs has traditionally been too expensive to consider. Modern approaches to software design make technology more extensible. In other words, systems today can more easily extend to fit individual needs and future growth.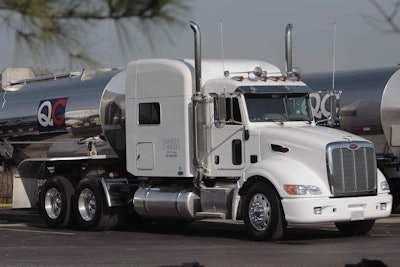 Quality Distribution, Inc. (QDI), a large and diverse publicly-traded carrier with 150 locations across North America (#34 on the CCJ Top 250), has 3,000 drivers nearly all of which are independent contractors; QDI also provides IT services to an affiliate network of carriers.
From the driver perspective, Tampa, Fla.-based QDI is in the process of migrating from an internal application it developed years ago for driver-dispatch communications and operations. Drivers still use the application exclusively on BlackBerry handsets.
QDI is currently moving to a more extensible tablet environment and leveraging the new XRS mobile platform for electronic driver logs, inspection reports, messaging and workflow integrated with its TMW Suite enterprise platform.
With the new XRS platform, drivers will have a more customizable user experience both in terms of hardware options and the user interface. QDI also plans to continue to add new information and services to drivers through its Web-based driver portal.
"(Drivers) want more access to information now than they have ever had access to," says Cliff Dixon, QDI's vice president of IT. The information needs of owner operators are especially demanding. They want carriers to offer more technology services as well, like fuel tax automation.
"We continue to look for integration in places where we can help (drivers) run their own businesses more efficiently," he says.