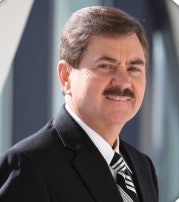 Phil Byrd Sr., president and CEO of the 50-year-old Charleston, S.C.-based Bulldog Hiway Express, will be the luncheon speaker at the CCJ Fall Symposium, Dec. 2-4, 2013, in Scottsdale, Ariz., at the Montelucia Resort & Spa.
Byrd is also the current vice chairman of the American Trucking Associations and will be inducted as chairman of ATA next week at the ATA MAnagement Conference & Exhibition in Orlando, Fla.
Early-bird registration rates for Fall Symposium are still available. The $395 registration fee includes hotel accommodations, all Symposium sessions, all meals and golf/spa activities.
Click here to register for the conference or to learn more about the sessions.