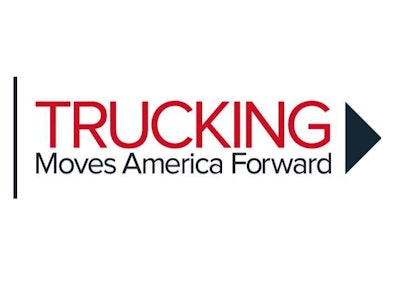 Once seen as the "Knights of the Road" until the mid-1970s, the trucking industry's reputation has been on a steady decline ever since, and our image today is at or near its lowest point. Compounding the problem are a mounting driver shortage and the desperate need to attract new drivers into the workforce at a time when driving a truck is one of the least-desirable jobs in the country.
The need for unity and solidarity exists in the trucking industry like never before. Image outreach efforts like the Truckload Carriers Association's Wreaths Across America and Highway Angels programs, as well as the American Trucking Associations' America's Road Team and Share the Road campaigns are all worthwhile causes to improve trucking's image. But a single, industry-wide movement to combat the negative sentiment and stereotypes toward trucks and truck drivers doesn't exist…yet.
With a special announcement at the 2013 American Trucking Associations' Management Conference & Exhibition in Orlando, the Allied Committee for Transportation (ACT 1) introduced Trucking Moves America Forward, a movement designed to rebuild the trucking industry's image through better connections with policymakers and the general public.
With the announcement, fundraising efforts for Trucking Moves America Forward are now underway. ACT 1 provided a $100,000 donation to spur the initial development of the program, which will be formally rolled out in March at next year's Mid-America Trucking Show.
The website – TruckingMovesAmerica.com – contains messaging, support materials and social media links to help fleets and other segments of the industry. Armed with this information and statistics on safety, sustainability and freight efficiency, individuals are better able to tell the trucking industry's positive stories in their local communities.
"The trucking industry serves America's economy, its families and businesses in a way no other industry does," said John Conklin, ACT 1 president and senior vice president of GE Capital, Transportation Finance. "Trucking is essential to the everyday lives of all Americans. Our mission is to make that message stronger and connect our good work with the rest of America."
What differentiates this from other industry efforts is the involvement from so many groups, from ATA and TCA to suppliers, OEMs and fleets such as Hahn Transportation, Jet Express, Motor Carrier Service, Tennant Truck Lines and others. Mike Card, immediate past chairman of ATA and president of Combined Transport, championed the development of Trucking Moves America Forward during his year-long tenure as ATA chair
"This movement won't be a one-time deal," said Card, who will serve as the fundraising chairman for Trucking Moves America Forward. "It involves every single part of the industry, from rest stop owners to drivers to manufacturers and everything in between. Our hope is every individual involved in the industry, along with their families and supporters, will get involved in one way or another."
Trucking Moves America Forward is the industry's latest call to arms, but it can and will succeed only if fleet owners, drivers, shippers and industry partners heed that call. Visit TruckingMovesAmerica.com to learn more and to donate to the cause.