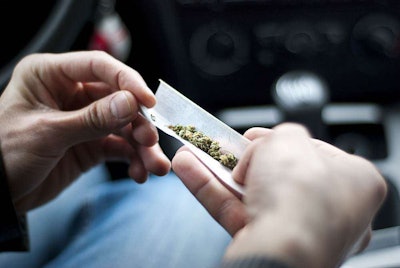 The American Trucking Associations this week released statements from its president and CEO Bill Graves and Chairman Phil Byrd refuting what it calls "misleading and reckless reporting" by media outlets for their coverage of a recently released study by a university in Brazil.
The study suggests that 30 percent of truck drives worldwide admitted to using amphetamines, while 20 percent said they use marijuana and 3 percent said they use cocaine.
ATA said the study's findings were not based on biological testing of drivers but rather self-reporting methods, and therefore "stand in stark contrast to the ongoing data collected by U.S. authorities based on biological testing" of drivers, ATA's press release says.
"I can think of nothing more disrespectful than being tarred as a drug user or drunk driver based on inaccurate reporting and a specious study," said Byrd, who is also president of Bulldog Hiway Express. "The outlets that ran with this story, and did not try to verify its accuracy with U.S. data, owe the millions of safe, dedicated drivers that deliver America's most essential goods every day a sincere apology."
Graves said Federal Motor Carrier Safety Administration data from 2011 shows drug use rates of truck drivers to be just 0.9 percent, and alcohol use data from 2008 shows violation rates to be just 0.19 percent.
"These numbers show the strength of our industry's commitment to safe highways and the hard work of law enforcement to root out bad actors that comprise a very small percentage of our industry," he said.
ATA says it is a strong advocate for measures to "eliminate the use of drug and alcohol use among drivers," saying it supports making human hair an authorized specimen for drug testing and the implementation of a nationwide drug and alcohol clearinghouse — a database of drivers who failed or refused to take drug or alcohol tests.