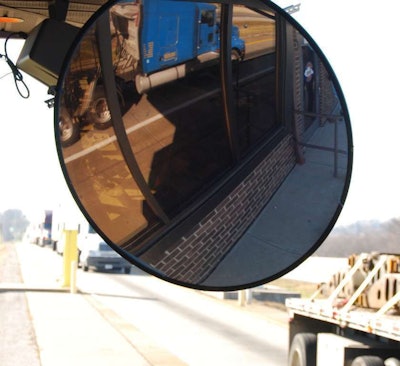 The Federal Motor Carrier Safety Administration announced Dec. 2 potential changes to the way it collects data from states, saying the changes could fix some of the data quality problems that plague its Compliance, Safety, Accountability program and its Pre-employment Screening Program for drivers.
In a Federal Register notice, the agency says the updates would better account for legal processes that take place after a roadside inspection violation citation is issued, meaning that if a carrier is found "not guilty" of the citation or the citation is dismissed, it would be removed from its record and CSA score.
Similarly, if a violation for a driver is dismissed or the driver is found "not guilty," it would be removed from both his or her CSA score and PSP report.
Until now, FMCSA has had no way to account for "subsequent adjudication," it says, after a state or local enforcement agency uploads citations to its system.
The changes to the Motor Carrier Management Information include challenges made in FMCSA's DataQs system — the system in which carriers and drivers can dispute citations from roadside inspections.
FMCSA says its state and local partners will update their procedures to make sure adjudication updates of the citations make it back to the agency, so it can update its data.
In addition to removing violations and updating CSA scores if a carrier or driver is found "not guilty," FMCSA is also updating its collection methods for violations that are changed in court.
If a violation is changed or a carrier is given a lesser charge, CSA scores will be updated to reflect that, as will driver PSP reports.
The agency is currently seeking public comment for 30 days on the proposed changes. All comments must include the Docket No. FMCSA-2013-0457. Comments can be made via the Federal eRulemaking portal at regulations.gov or can be faxed to 202-493-2251; mailed to Docket Management Facility (M-30), U.S. Department of Transportation, West Building Ground Floor, Room W-12-140, 1200 New Jersey Ave. SE, Washington, D.C., 20590; or hand delivered to the asme address.