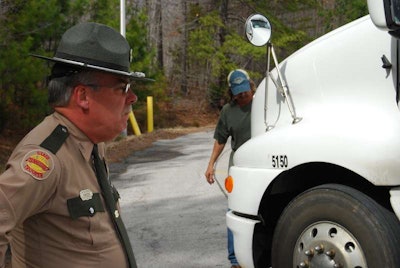 The new numbers are in and commercial truck drivers continue to doubt the effectiveness of Compliance, Safety, Accountability and often misunderstand how it works – while enforcement personnel likewise "performed poorly" when quizzed on the basics of the BASICs.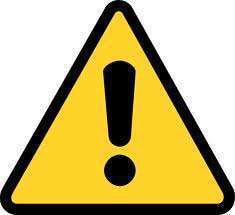 According to the latest look by the American Transportation Research Institute, less than 2 percent of drivers say CSA has been "very effective" in improving carrier safety. On a knowledge test, drivers scored about 40 percent while the roadside inspectors responsible for the data at the heart of CSA incorrectly answered one question in three. This is regarding a system the Federal Motor Carrier Safety Administration has used to publicly compare trucking company safety records since late 2010.
Released Monday, Compliance, Safety Accountability: Assessing the New Safety Measurement System and Its Implications – 2013 Update expands on ATRI's previous research.
Approximately 7,800 driver responses were analyzed over a three-year period, examining perceptions, attitudes and knowledge of CSA. ATRI partnered with the Commercial Vehicle Safety Alliance to obtain a baseline level of enforcement personnel knowledge.
On average, drivers responded to the knowledge test with 42.4 percent accuracy, so three years after implementation "drivers do not have a clear understanding of CSA," ATRI suggests.
However, carrier-provided CSA training has increased steadily since 2011. Over the same period, driver job security concerns due to CSA have decreased by almost 10 percent.
And the emerging practice of incentivizing safe behaviors could improve driver retention rates, the white paper points out. According to 27.6 percent of the respondents, carriers have increased their use of monetary incentives for drivers who demonstrate "safety-forward behaviors" such as pre-trip inspections.
Among other noteworthy survey results regarding driver attitudes:
• More than half of all drivers indicated CSA had influenced them to conduct more pre-trip and post-trip inspections, yet only 1.5 percent of drivers feel that CSA has been very effective in improving highway safety and 20.5 percent feel that CSA has been very ineffective.
• Operationally, 28.3 percent of drivers rejected loads and equipment they otherwise would have accepted under SafeStat.
• Only 37.8 percent of employee drivers and 53.2 percent of owner-operators leased to a carrier had accessed their employer's CSA data, while 60.8 percent of owner-ops who were not leased to a carrier had accessed their own data.
• Only 28.6 percent of drivers have accessed their personal inspection data available through the Pre-employment Screening Program (PSP).
• The majority of drivers (53.1 percent) were opposed to FMCSA and enforcement personnel using CSA to measure driver safety performance, while less than one in five drivers were supportive.
For their part, enforcement personnel completed the CSA knowledge test with an average of 66.5 percent accuracy.
"Enforcement personnel knowledge of CSA is important for executing FMCSA's goals of accuracy and uniformity in the program, especially roadside inspection (RI) procedures," the report states. "Yet, with CSA in its third year of operation, enforcement personnel performed poorly on the items addressing BASICs; however, they performed exceptionally on items that focused on convictions and violations."
The study found that 20.2 percent of enforcement personnel incorrectly thought safety regulations (FMCSRs) had changed under CSA, and ATRI notes that such uncertainty could have an impact on how enforcement personnel address violations during RIs.
Enforcement personnel also indicated a lack of training on DataQs (20 percent), RI standards (23.3 percent) and the reporting of RI violations (26.7 percent).
Though ATRI's knowledge test did not address RI standards, the different RI inspection levels or DataQs processes, "these may be the most pertinent concepts related to CSA for enforcement personnel" the report says.
ATRI is expanding on this study's findings by investigating driver CSA training content and frequency and the relationship these variables have to CSA knowledge, the researchers say.
In addition, the enforcement personnel results provide a platform for further evaluation of enforcement personnel CSA knowledge and the potential impacts this may have on enforcement activities.
A copy of the report is available from ATRI by clicking here. The CSA knowledge test with answer key is included in the report appendix.