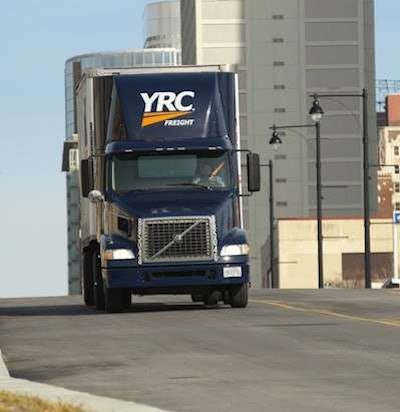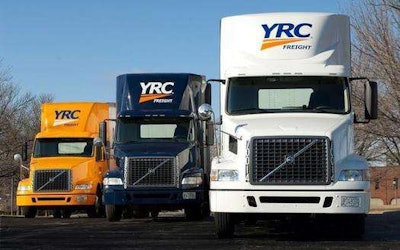 YRC Worldwide (No. 3 in CCJ's Top 250) has closed a deal to attempt to reduce its debt by $300 million, per an announcement from the company Jan. 31, in which it will issue $250 million in new stock and convert $50 million in convertible notes to common stock and use the proceeds to reduce its roughly $1 billion of debt.
The refinancing plan comes on the heels of the LTL mega-carrier's labor extension with the Teamsters, who previously had rejected a deal with the carrier, placing its plans to confront its debt in limbo.
However, about 20,000 Teamsters members voted to approve a labor extension with the carrier to 2019, paving the way for YRC's debt reduction program.
The Overland Park, Kan.-based carrier's announcement also said it had amended and finalized its plan with the Teamsters.
YRC Chief Financial Officer James Pierson called the plan "a great day in the [YRC's] history," adding that YRC will complete the refinancing of its debt by late February.
"This transaction will substantially delever the company's balance sheet and improve the company's credit profile allowing us to move forward with the final step in the company's capital structure transformation which is refinancing the senior portion of our debt," Pierson said in a statement. "Most importantly, we can now fully focus on investing in our employees, equipment and technology and improving our total customer experience. The anticipated capital structure will put the company on solid financial footing and enable us to concentrate on achieving best-in-class performance leading to improved operating results for all of our stakeholders."
YRC Worldwide is the holding company of YRC Freight, YRC Reimer, Holland, Reddaway and New Penn. YRC Worldwide.