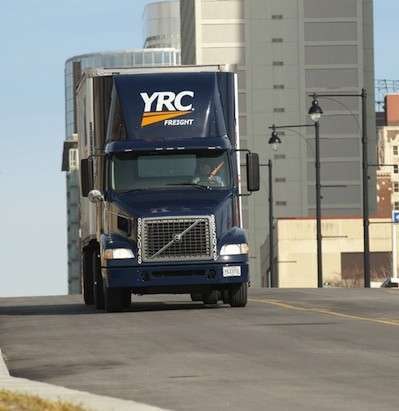 YRC Worldwide (No. 3 in the CCJ Top 250) saw an operating loss of $31.2 million in 2013 — 16.4 percent better than last year's yearly operating loss — while the company's consolidated operating revenue for the year grew 0.3 percent to $4.865 billion, it announced this week.
Its EBITDA in the year also grew to $257.7 million.
In the fourth quarter, YRC reported an operating loss of 15.4 million, down from 2012's fourth quarter operating income of 21.1 million. Its operating revenue in the quarter was $1.73 billion, up 5.4 percent from 2012's fourth quarter's $1.64 billion.
Its fourth quarter EBITDA was $59.9 million, a $17.1 million drop from the same quarter in 2012.
YRC Worldwide is the holding company for YRC Worldwide is the holding company of YRC Freight, YRC Reimer, Holland, Reddaway and New Penn. YRC Worldwide.
The company announced earlier this month it had closed a deal that would help reduce its roughly $1 billion debt by $300 million. The refinancing plan came directly after the LTL carrier struck a labor extension agreement with its nearly 19,000 Teamsters members drivers.