A 2001 landmark Supreme Court decision involving the trucking industry was in the news again this week when the justice who wrote that majority opinion misquoted himself in a new dissent.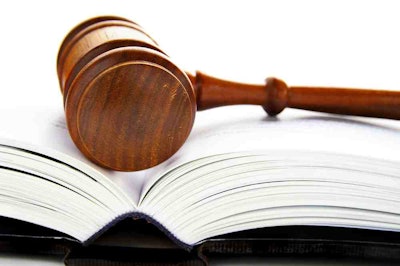 (Be advised, the following is for law nerds – although the trucking industry is still paying the price for the related regulations.)
Key words from the more lively headlines on reports of Justice Antonin Scalia's mistake included: 'WRONG,' 'cringewothy,' 'flub,' 'epic blunder,' 'embarrassing.'
Scalia, noted for lively prose of his own, took exception to the Environmental Protection Agency and a six-justice majority on the court who ruled EPA has the authority to regulate coal-fired power plant emissions that cross state lines. The ruling so irked the right-leaning justice that he read a summary of his dissent in court Tuesday.
Noting that the case was "not the first time" EPA had sought to use the Clean Air Act as "a mandate for cost-effective regulation," Scalia cited Whitman v. American Trucking Associations. In that decision – regarding changes to the national air quality standards that lowered emissions levels for ozone and particulate matter – a unanimous court said the cost-benefit analysis was not allowed under the act.
The problem was that Scalia or the law clerk who helped craft the dissent was essentially wrong about the parties' positions in that precedent: The ATA and others in the suit wanted such an analysis, EPA argued it wasn't necessary. The new decision was entirely consistent with that case.
After several legal scholars pointed out the mistake, the Associated Press pulled up the decision to find the Scalia's dissent had been corrected and toned down.
Scalia, 78, was appointed to the Supreme Court by President Reagan and is the longest-serving member.
Trucking, meanwhile, spent most of the 2000s adjusting to increasingly strict EPA emissions mandates. The Whitman decision is No. 89 in the CCJ 100 Milestones list.