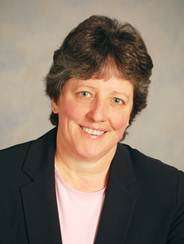 The American Transportation Research Institute this week announced the appointment of Annette Sandberg to its board of directors. Sandberg is the former administrator of the Federal Motor Carrier Safety Administration and is the current CEO of TransSafe Consulting.
She also has served as the deputy administrator of the National Highway Traffic Safety Administration and as chief of the Washington State Patrol, where she was the first woman to lead a state police agency.
"Annette's extensive experience and leadership in advancing the trucking industry's safety agenda is a perfect complement to ATRI's mission of improved industry safety and productivity.  We are fortunate to have her join our Board of industry CEOs and know that the trucking industry will benefit from her involvement in ATRI's research," said ATRI Chairman Steve Williams, CEO of Maverick Transportation.
ATRI is the research arm of the American Trucking Associations.