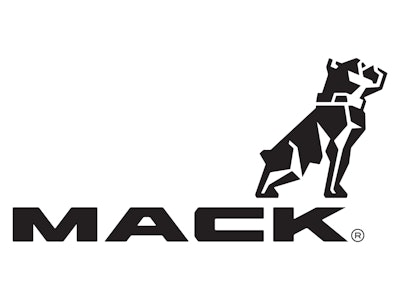 Mack Trucks today announced a $26 million upgrade of the Macungie Cab & Vehicle Assembly facility in Macungie, PA, that will significantly improve the plant's efficiency and help it deliver even higher quality trucks to Mack customers.
The investment includes a comprehensive realignment of sub-assembly and material handling to more efficiently support the main vehicle assembly lines.  The plant will also implement new processes and install new equipment to improve its post-production inspection and testing of completed vehicles.
"This investment speaks to our commitment to operational excellence," said Vice President and General Manager Roger Johnston.  "Our highly engaged workforce will use these enhancements to take another step in our journey toward truly world-class manufacturing in Macungie."
Two new state-of-the-art dynamometers – which allow completed trucks to run on stationary rollers for enhanced testing of a variety of engine and vehicle systems – will be installed as part of the upgrade.
"Along with a product line-up and a dealer network that have never been stronger, this latest significant investment in our facilities sends a clear message that Mack is poised to grow our business," said Stephen Roy, president of Mack Trucks North American Sales & Marketing.
Dedicated to quality, reliability and total customer satisfaction, Mack Trucks, Inc., has provided its customers with innovative transportation solutions for more than a century. Today, Mack is one of North America's largest producers of heavy-duty trucks, and Mack® trucks are sold and serviced through an extensive distribution network in more than 45 countries. Mack trucks and diesel engines sold in North America are assembled in the United States. Mack manufacturing locations are certified to the internationally recognized ISO 9001 standard for quality and ISO 14001 standard for environmental management systems. Mack is also a proud sponsor of
Share the Road, an American Trucking Associations' public information campaign aimed at enhancing the safety of our nation's roadways.