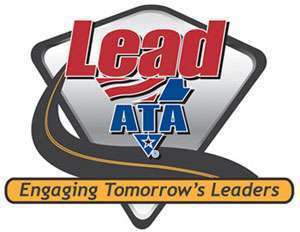 American Trucking Associations is looking for a few good men and women, and is now taking applications for the second class of its LEAD ATA executive leadership program.
"Since being unveiled last year, LEAD ATA has already begun to mold and shape our industry's next wave of leaders," ATA President and CEO Bill Graves says. "Now it is time for a new group of ambitious industry leaders to step forward and join them."
The LEAD ATA program, sponsored by PeopleNet, will provide exclusive educational opportunities designed to highlight how the regulatory and legislative process affects the trucking industry and the important role ATA plays in shaping both, as well as demonstrating the many tools available to industry executives through ATA.
"PeopleNet is proud to not only sponsor, but have the opportunity to participate, in the distinguished LEAD ATA program for the second year in a row," says PeopleNet President Brian McLaughlin.  "Having the opportunity to meet and work with these aspiring young executives is truly exciting and we are anxious to meet the 2015 LEAD ATA class members."
Each year, a new class will be accepted into LEAD ATA to cultivate the federation's future ATA leaders.
"LEAD ATA is a great opportunity to get involved and shape the future of the trucking industry," says Kevin Burch, ATA vice chairman and president of Jet Express Inc. of Dayton, Ohio. "The inaugural class of LEAD ATA has jumped into issues that will affect the next generation of trucking.  They are an impressive and passionate group and I'm proud to have them involved – and lead – the future of our industry."
For more on LEAD ATA, or to apply to, click here.