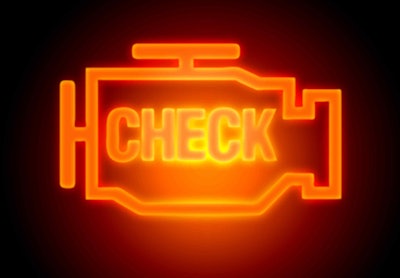 There's work to be done on improving remote diagnostics and integrating safety technology, said representatives from four major truck OEMs at the Truckload Carriers Association's 31st Annual Refrigerated Division Conference in Park City, Utah. Participants included Kevin Baney, chief engineer for Kenworth, David Hames, general manager of marketing & strategy for Daimler Trucks North America, Mike Randolph, vice president of national accounts for Volvo Trucks, and Bill Kozek, president, North American Trucks & Parts for Navistar.
While the reliability of engine fault code sensors have improved in recent years, one area all truck makers are working on is improving the notification process when a fault code registers on a truck. "Everyone is working now on taking information through data analytics and determining what information to communicate," said Baney.
Another challenge is integrating systems and making them as user-friendly as possible to streamline the repair process.
"We know downtime is the enemy," said Kozek. "What can we do today to get info to fleet and drivers, call centers and dealers? We try to use info from Qualcomm, PeopleNet and other systems to send info to the right people. From our standpoint, all the information needs to get to right people at right time."
DTNA's Hames agreed, adding maintenance decisions based on sensor data have to become more streamlined from the driver to the fleet and dealer repair networks. "The question is how to turn that into relevant data for fleets to make real-time decisions to impact business," he said. "With all this information, once we've mastered it, we'll be better as an industry in managing our businesses."
System simplification is also important to lessen the burden on drivers and lower the number of add-on systems in the cab.
"We don't want drivers eyes on dashboard," said Kozek. "The next step for fleet managers is to determine what do they want drivers to know [in regard to in-cab alerts]. You don't want to overload the driver."
"It's about integration, trying to bring disparate systems together," added Hames. "We have solved that through integration largely through IT integration where we can make different platforms speak together. That is happening in the vehicle environment in the next five years to where the systems are seamless and not a bunch of extra things added to the truck."
OEMs also are working hard to integrate remote diagnostics systems in dealer service and support networks.
"We have strong dealer network, but it is about education to make sure technicians are trained on remote diagnostics and directing drivers when they go in for service," said Baney. "The biggest effort this year for connected trucks is it's a 24-7 operation and we have to have a dealer network set up to receive them and have technicians properly trained."
"We are trying to develop web-based systems where repair is pushed through the system so there is little interaction with humans and interaction happens at the point where something can be done," said Kozek.
"We've put geo-fences around all maintenance facilities in the Volvo network," said Randolph. "With web diagnostics, we can see what is wrong with a truck to be routed to closest Volvo location and send instructions to dealer as to what is wrong and what needs to be fixed."
On the subject of safety technology, panelists said there's a need for more integration at the OEM level for things like lane departure warning systems, adaptive cruise control, roll stability control and collision mitigation systems.
"We partner with different manufacturers to have the best possible systems available," said Randolph. "We are trying to vertically integrate on the safety side so it's not a bolt-on item. You'll see us offer specific things and fewer options to choose from because of testing and analysis."
"At MATS you see thousands of safety bolt-on systems, but there has to be a return on it," said Kozek. "Integration and factory install and design validation is the way we would like to do it."
"[Safety systems] are either vertically integrated and you own it or you have a strong partnership," said Baney. "The first step is having a single system. We have to make sure safety systems play well together."