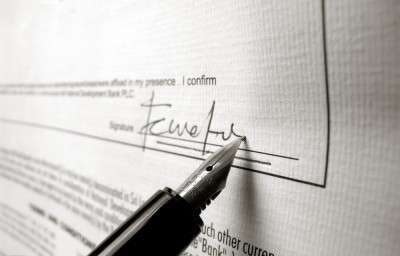 Carriers operating in certain states in the West — specifically those who are based in California or do a lot of business there — may want to give their independent contractor agreements a critical eye, especially if they could be toeing the line of potential "misclassification."
This according to transportation and employment law attorney Eddie R. Wayland, a partner at the Nashville-based King & Ballow law firm, who said recent decisions by the 9th Circuit Court of Appeals could cause carriers in states under 9th Circuit jurisdiction to be susceptible to lawsuits challenging the way that fleets use independent contractors in their business.
Wayland's words of caution come after three rulings this summer by the 9th Circuit, all of which were unfavorable to the trucking industry, Wayland said.
The most recent ruling came down this week and involved FedEx Ground, and the court ruled that about 2,300 of the carriers' drivers in California between 2000 and 2007 were wrongly classified as independent contractors and were instead employees.
The court made a similar ruling in June in a case involving Affinity Logistics, a Georgia-based carrier who was sued by drivers based in California. The drivers claimed — because of their classification as independent contractors — they were being denied compensation and other benefits they were entitled to.
Lastly, the 9th Circuit ruled in July that contractors for Penske Logistics in California were entitled to the state's mandatory meal and rest breaks, despite their classification.
The Penske case, though seemingly more minor than the other two, could have the most potential to see further action, Wayland said, as the 9th Circuit's decision involved interpreting federal law and its application in one state, whereas the other two cases simply involved interpretation of California laws.
"It's an important decision," Wayland said about the Penske case, "because more and more states are enacting laws that are requiring certain things like breaks. California is usually a little more stringent, but I think that [the Penske ruling] probably has more nationwide application."
That's not to say the FedEx and Affinity cases don't have an impact, especially for those in the 9-state area under the 9th Circuit: California, Arizona, Nevada, Oregon, Washington, Idaho and Montana.
Carriers in those states or who operate regularly in those states should look for areas of their independent contractor agreements where they can yield some control back to the contractors, like giving the drivers more control over their route or more opportunity to run other routes, Wayland said.
They should also look for broad language within the contracts that exercise some control over the contractors, especially if carriers aren't using certain provisions. Wayland said points in the FedEx case showed that even though FedEx wasn't using certain rights of control included in the contracts, they still existed.
"If you've got some type of broad boilerplate language, you may want to consider whether you really need that language in the contract or not," Wayland said. "It could be a place that you could loosen the reins a little bit to help support an independent contractor situation."
Moreover, the term used for a driver's employment doesn't matter as far as classification cases go, Wayland said. The court will look at what's done under the contract to decide whether they're contractors or employees, he said.
Wayland recommends putting contracts to the same test the courts do to see how they stack up against the decisions made this summer in the 9th Circuit.
Though it may seem costly and tedious to closely scrutinize existing contracts, carriers could "end up spending 20 times that much litigating these cases when they get popped with one," Wayland says.
"An ounce of prevention can be a pound of cure," he said.