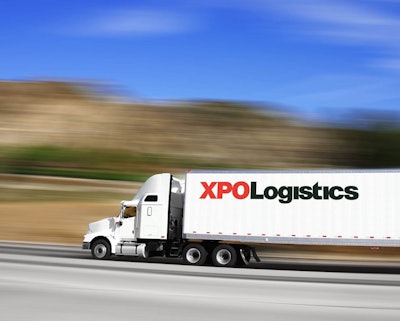 Truck operators for three drayage carriers owned by carrier conglomerate XPO Logistics have filed a class action lawsuit seeking payment over alleged misclassification as contractors instead of employees, which led to lower wages and denial of state mandated breaks, plaintiffs claim.
XPO Logistics COO Troy Cooper, however, says the suit "is without merit."
"[We] plan to litigate it vigorously," Cooper said. "We are in constant dialogue with our independent-contractor carriers and believe the vast majority of them value the significant benefits that operating independently can bring."
The three XPO subsidiaries named as defendants in the suit include Pacer Cartage, PDS Transportation and Harbor Rail Transport/Intermodal Container Services. Truck driver Lopez Horacio is the case's lead plaintiff.
The suit brought against XPO's three drayage carriers joins the myriad of both ongoing and settled litigation surrounding the independent contractor model, used frequently in port operations similar to that of the three carriers involved in the case.
However, port-serving carriers aren't the only ones entangled in sticky independent contractor model disputes: FedEx agreed to a $228 million settlement with thousands of California-based drivers last year, and judges in recent years have sided with drivers in cases against nationwide carriers like Penske and Affinity Logistics. Drivers for Amazon have also filed a suit claiming they're misclassified as contractors.
The California Supreme Court also ruled in 2014 that California truckers are entitled to the state's mandated meal and rest breaks.
The XPO suit is also a continuation of years-long labor disputes involving port carriers and their drivers, which have prompted several strikes and new labor deals and nabbed the attention of regulators and lawmakers from the local level all the way to Washington.
Pacer Cartage, one of the carriers involved in the suit, is also still in the midst of fighting similar litigation involving several of its drivers. A court last February ordered Pacer to pay 8 truckers a total of $2 million, an order it appealed.
XPO itself also gained a great deal of attention last fall when it announced it had acquired Con-way and all of its subsidiaries, making XPO one of the country's largest trucking companies.