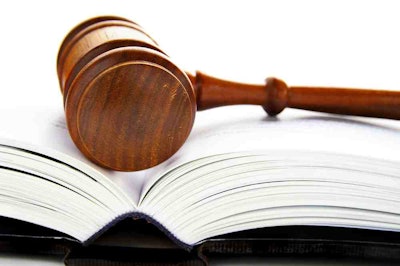 A recent multi-million dollar summary judgment should remind carriers to review their shipping contracts and load acceptance practices when it comes to high-value cargo.
A U.S. District judge in Ohio on Aug. 26 awarded Westerville, Ohio-based broker Exel Inc. $5.9 million in its case against Southern Refrigerated Transport Inc. of Texarkana, Ark.
At issue was a 2008 shipment of pharmaceuticals stolen from a rest stop near Dickson, Tenn., while en route from Exel's Mechanicsburg, Pa., warehouse to Memphis.
Following the theft of the shipment, Exel filed a claim with SRT on behalf of pharmaceutical maker Sandoz for $8,583,671.12, the alleged actual value of the lost goods. SRT denied the claim.
In court, SRT argued that its liability was limited under the Carmack Amendment to the value on the bill of lading, $56,766.36.
The Carmack Amendment to the Interstate Commerce Act is the federal law governing interstate carriers' liability for property loss. Based on the bill of lading, a shipper can be confident that the carrier will be liable for any damage that occurs to its shipment. And a carrier can accurately gauge, and insure against, any liability it may face for hauling that load.
But Exel successfully argued that the Carmack Amendment did not preempt the language of the Master Transportation Services Agreement between the broker and the carrier. And, under the MTSA, SRT owed Exel the replacement value for the shipper's freight.
"It's an interesting case and hopefully a good reminder to everyone in the marketplace – whether they're a carrier, a broker or a shipper – that you need to take transportation contracts seriously. Make sure that you understand what you're agreeing to," says attorney Marc Blubaugh, Bensech partner and co-chair of the Ohio firm's transportation and logistics practice group. "They need to be scrupulous about reviewing these contracts, and even some fairly sophisticated attorneys for carriers may not be attuned to the fact that contracting with a broker involves some different considerations than contracting directly with a shipper."
Another "misapprehension," and one argued in the case, is that a carrier's liability is capped by the limits of its insurance, explains Blubaugh.
"In a carrier's mind, they say the customer should have clearly understood that the maximum exposure was going to be $100,000 or $250,000 because that was the insurance that the carrier promised to have. Why would a carriers want to have an uninsured risk?" he says. "But those are two different issues, and the court here said that's not going to work."
Blubaugh, who also currently serves as president of the Transportation Lawyers Association, emphasizes that the parties to a contract "need to be on the same page," and enter into an agreement based on a "sound business relationship" and "transparency."
"It appears here that the two parties had a disconnect," he says. "The carrier is thinking it's got significantly limited liability whereas the broker is thinking they've already addressed full liability because that's what the shipper desires."
And that's not uncommon in the trucking industry, Blubaugh suggests. Some shippers or brokers are too quick to accept a low rate, and will presume that the carrier understands the risk. Too often, however, the low rate comes from a carrier who does not understand – and has not priced – that risk appropriately.
Even in the case of a large carrier with a standing relationship with a broker, sometimes a mispriced load will slip through the system, whether it's a risk manager not paying attention or a sales agent being too aggressive.
"There could be all sorts of provisions that are lurking in any kind of broker-carrier agreement, or a shipper-broker agreement, that can benefit or burden one of the parties," Blubaugh says. "So many carriers are tempted to just sign whatever is put in front in them. While the risk might be modest in certain circumstances, it certainly is not modest when you're dealing with high-value freight like pharmaceuticals."
Covenant Transportation Group Inc., parent company of SRT, reported Tuesday that the uninsured portion of the award in excess of the current reserve is estimated at $7 million to $8 million before tax.
"We are disappointed with the adverse ruling at this point in the case," Covenant Chairman, President and CEO David R. Parker said in a statement. "At this stage, we are reviewing our options and expect to appeal the decision."