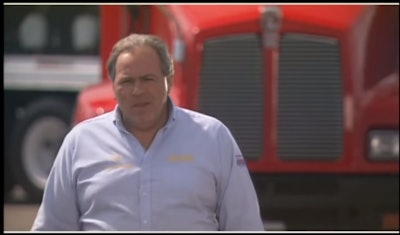 The American Trucking Associations' annual National Truck Driver Appreciation Week is happening this week, and carriers around the country will be hosting award ceremonies and cookouts along with handing out bonuses and gifts to drivers.
Appreciation week began Sept. 13 and runs through Sept. 19 and is held to honor drivers for the important job that the 3.4 million drivers in the U.S. do, ATA says. Appreciation week has been held every year since 1988.
"National Truck Driver Appreciation Week provides us the opportunity to honor the millions of men and women who safely and professionally move freight across this great country each and every day," ATA President and CEO Bill Graves said in a video message kicking off NTDAW. "We know what a challenging job driving a truck can be, but we also know that trucks move America forward and without each of you we just simply couldn't get that job done," he said.
Also, the Trucking Moves America Forward campaign is encouraging fleets and the public to use the hashtag #thankadriver on social media channels.
ATA posted Graves' video message to drivers and the industry ringing in the week:
TMAF released these videos last year during Driver Appreciation Week: