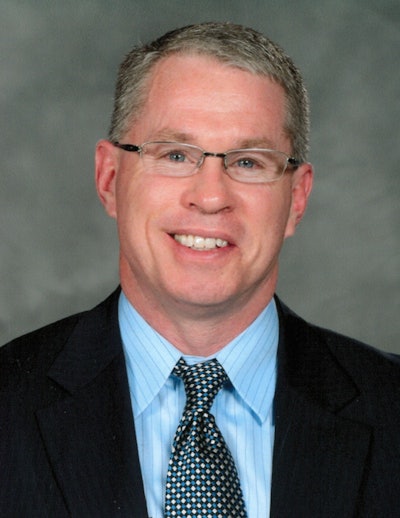 The Truckload Carriers Association has named Brad Bentley as its new president, replacing Chris Burruss who left the association earlier this year.
"Brad is a bright, creative, 'roll-up-your-sleeves and earn your stripes kind of guy' who knows trucking's issues, companies, and people," said TCA Chairman Shepard Dunn, who helped led the search committee for TCA's new leader. "With his outstanding communication skills, there's no doubt he will make a positive impact on TCA's members, programs, and sponsorships. I feel confident he will be a natural fit with our organization."
Bentley has played an active part in TCA's initiatives in recent years, most recently serving as co-chair of the Image and Communication Policy Committee. He is also a member of the Board of Directors as well as the Recruitment & Retention Human Resources Committee. Bentley has played a role in the behind-the-scenes development of several of TCA's signature activities, including helping to formalize TCA's partnership with Wreaths Across America, introducing TCA to organizers of the U.S. Capitol Christmas Tree project, and promoting the Highway Angel program on a regular basis throughout the years.
In addition, Bentley currently serves on the Commercial Vehicle Training Association's marketing committee and the American Trucking Association's Communications and Image Policy Committee.
"I'm honored to have been selected. It's a life-changing deal for me," said Bentley. "My career has been about creativity and collaboration, and I'm a big networker, so you'll see me out there 'beating the streets'. I'm planning to offer the TCA members a value-driven agenda."
Bentley most recently served as the editorial director for Randall-Reilly's recruiting division and has a degree from the University of Alabama in broadcast journalism.