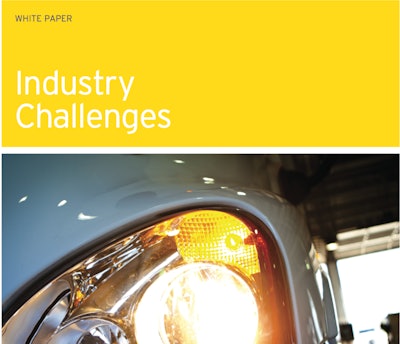 Source: "Industry Challenges," J.B. Hunt Transport Inc.
Carriers looking to explain rising costs to customers – and to make sense of the rate increases needed to cover those costs – need look no further than a new white paper meant to detail the current challenges faced by the trucking industry.
The white paper, published by trucking and intermodal giant J.B. Hunt Transport (No. 6 on the CCJ Top 250), highlights key stresses including driver shortage and retention, tightening regulations such as hours-of-service, productivity, railroad investment, capacity and equipment costs.
The nine-page document features a number of charts and graphs, and is thoroughly annotated – meaning that the points are backed up by data and expert analysis.
"The transportation industry faces many challenges in 2015 and beyond," the white paper concludes. "Shippers should prepare for significant cost recovery and network rationalization efforts from providers of both highway and intermodal services beginning in late 2014 and into 2015.
"We hope this document has been informational to you and helpful as your organization begins considering the 2015 budgeting process."
The J.B. Hunt white paper may be downloaded here.