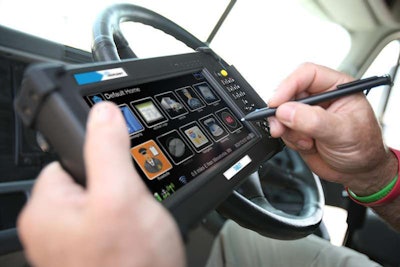 The Federal Motor Carrier Safety Administration has started the process of registering FMCSA-approved electronic logging devices in preparation for its upcoming ELD mandate, which likely will begin sometime in 2017.
The agency says it will maintain a list on its website of current ELD makers and devices that are certified to meet federally required ELD specifications.
FMCSA says it expects all 22 ELD makers to register their devices electronically, and that it estimates roughly 88 different devices will be registered.
The agency's proposed rule to mandate ELDs — published in March — included specification requirements for the ELD hardware, "to ensure consistency among manufacturers and devices," the agency says.
The rule also requires ELD makers to register compliant devices with FMCSA.