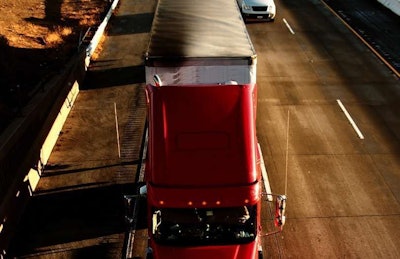 The Federal Motor Carrier Safety Administration is seeking approval for an information collection request in which it plans to question states on their progress of complying with Congressionally required upkeep of CDL-issuing agencies.
The 2012 highway funding act MAP-21 requires states to submit to the Department of Transportation actions they plan to take to "address any deficiencies in [their] commercial driver's license program, as identified by [the DOT] in the most recent audit of the program," according to a Federal Register entry scheduled for Nov. 13 publication.
The MAP-21 stipulations are aimed at state agencies' notifications and recordkeeping of testing, licensing, violations, convictions and disqualifications, FMCSA says.
States must submit their plans by Sept. 30, 2015.
The agency is accepting public comment on the request before sending it to the White House's Office of Management and Budget for approval.
The agency will start collecting public comments Nov. 13 on regulations.gov. Use the Docket Number FMCSA-2014-0133 to find the docket and to comment. Comments will be accepted for 60 days.
For the information request its seeking approval for, FMCSA says it will send each state a spreadsheet or PDF that state licensing agencies must complete and return.
States must note deficiencies discovered in the most recent DOT audit of their agency and give a detailed plan on how they can come into compliance, FMCSA's notice says.