CCJ is reviewing the top 10 stories of 2014 based on the number of pageviews. Use the navigation buttons at the bottom of the stories to move through the countdown.
No. 9: CARB gives some breathing room for small fleets, owner-operators over DPF mandate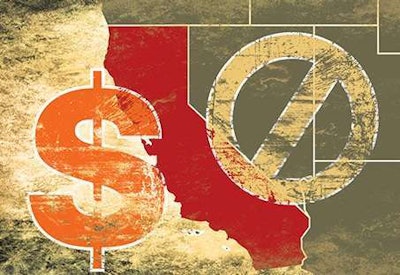 After hearing lengthy testimony from small fleet owners and independent contractors operating in the state of California, the California Air Resources Board on April 25 amended its emissions regulations deadlines for those that couldn't financially comply to the original Truck & Bus rule requiring all 2006 model-year and older trucks be retrofitted with diesel particulate filters.
Among the changes, CARB granted loan denial extensions, delays for running in NOx-exempt counties, an extended phase-in for small fleets, expanded credits and low-mileage exemptions.
In December 2013, the Owner-Operator Independent Drivers Association sued CARB, claiming the regulation was unfairly costly, not beneficial and unconstitutional.
That suit followed a nearly two-year-long effort by the California Construction Trucking Association to appeal a December 2012 court ruling in its case against the California Air Resources Board.
CCTA alleged that CARB's slow rollout of increasingly strict emissions regulations that require truck wonders to upgrade to newer-model equipment or install soot filters.
"The CARB diesel engine regulation will ultimately force the replacement of most diesel powered commercial vehicles that do not meet 2010 EPA emissions standards in order to operate in the state of California," said CCTA in a news release. "Despite claims used to justify this regulation by regulators and environmental groups that public grant funding is readily available to assist truckers in complying — this is not true."