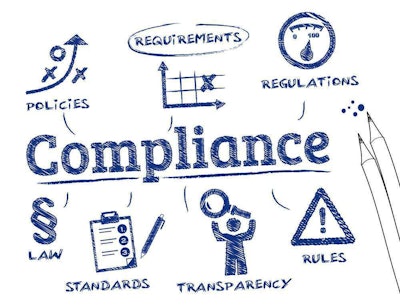 Perhaps one way to interpret the biblical story of the Tower of Babel is that organizations thrive when everyone speaks the same language: "…and now nothing will be restrained from them, which they have imagined to do" (Gen. 11:6).
The citizens of Babel fell short of reaching their ambitious goal when the opposite occurred, by divine intervention.
"Go to, let us go down, and there confound their language, that they may not understand one another's speech" (Gen. 11: 7).
In this fast-paced industry, commercial and private fleets use a variety of measures to communicate information and guide their decisions and actions. The reporting and analysis of these metrics can be time consuming and the results interpreted in different ways.
Business intelligence (BI) can help organizations speak a common language. BI describes a set related technologies, or rather the discipline of using these tools, to capture, integrate, measure and visualize data in a way that helps people make optimal, real-time decisions.
Here are a few examples of how fleets and technology suppliers are using BI to create a common language to build and sustain momentum.
The visual dashboard
The dashboard has become a common interface for many kinds of software systems. As the name suggests, a dashboard is a visual tool that shows critical business metrics in a clear and summarized fashion. Alerts and drill-down tools take users to the transaction-level details to explain the results, if needed.
Many dashboards also have easy-to-use tools for creating custom reports by selecting dates and applying filters.
With the right technology, fleet managers and executives are able to grasp complex information at the speed of thought. The human brain can process visuals 60,000 times faster than text.
"That's the way we are wired," says James Langley, vice president of Visual Analytics for TMW Systems, a developer of enterprise software for transportation companies.
A dashboard is the finished product. The hard work of implementing a BI solution is collecting data and getting users to decide on exactly what they want to measure over what time frame, says Braxton Vick, senior vice president of corporate planning for Southeastern Freight Lines.
For Southeastern, the benefit of standardizing its data with BI is having metrics that everyone has to comply with. And only one way to interpret them.
"There are no optional adjustments to make the numbers look better," he says. For the Lexington, S.C.-based less-than-truckload fleet, "dock production" is one example of a metric that could be made to look better than it really is. Without its BI system, data could be included in a report that should have been ignored.
"Utilizing a standard system to gather and display these metrics prevents any interpretation problems," he says.
Vick says that dashboards will continue to be deployed as Southeastern develops new systems or purchases packages; for example, it is now replacing its maintenance software with a new package that contains a very robust dashboard capability.
Intelligent workflow
Besides using BI to standardize reporting and visualize information, some fleets are using it to create optimal business processes and workflows.
Tradewinds, a 115-truck carrier based in Arcadia, Ind., recently started a BI project to optimize the flow of information and tasks that surround bringing new drivers and equipment through its orientation process.
"There are a lot of moving parts and orchestrating it all efficiently via mass emails can be overwhelming and error prone," says Ben Ramsay, vice president of technology. The company is developing a status board to keep track of the process. "We hope to cut our average on-boarding time down by a full day. Having an efficient way to manage the orientation process will also allow us to bring in and prepare more drivers per week. We also expect to see a retention advantage."
Plug and play
Increasingly, BI is offered by technology suppliers as a plug-and-play system. This means that fleets are able to purchase a BI package that includes all of the internal plumbing — the integration, the data modeling, etc. — so that the visual presentation layer can be up and running immediately.
Here are three examples of these offerings.
TMW Systems sells a line of business intelligence products that consists of TMW Data Warehouse, TMW Data Warehouse Explorer and Visual Analytics. As part of this offering, TMW has done the integration between its own software systems and its vendor partners. The end user just has to choose the content they want the BI platform to include, Langley says. Examples of content include their operational, financial, maintenance data and more.
Bendix offers a Web portal called SafetyDirect that provides fleet operators with videos of severe events along with feedback on fleet and driver performance. The system wirelessly transmits real-time video data and event-based information for analysis by fleet safety personnel.
Bendix has already integrated SafetyDirect with data from its driver and vehicle safety systems: Bendix Wingman Advanced – a collision mitigation technology; Bendix ESP, a full-stability system; AutoVue lane departure warning (LDW); and SmarTire tire pressure monitoring system (TPMS).
Fleets can go into the SafetyDirect Web portal to create driver scorecards and management dashboards based on 12 different categories of data that the system captures.
Decisiv offers a cloud-based platform that comes with real-time dashboards and historical trend analysis tools for fleets to manage their maintenance service events, both inside and outside their walls. Decisiv integrates with the maintenance software systems used by fleets, dealers and independent repair shops to track service event information.
As part of the setup process for Decisiv, fleets can create clear definitions for how they want to measure certain metrics like "days out of service" for equipment downtime, says Michael Riemer, vice president of product and channel marketing.
The possibilities for using business intelligence are endless. When everyone speaks the same language, big things are bound to happen.