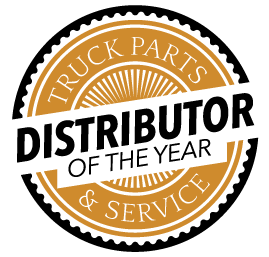 CCJ sister publication Truck Parts & Service is accepting nominations for its 2015 Distributor of the Year award. The nomination period closes Friday.
Now in its 14th year, the Distributor of the Year award recognizes the best of the independent aftermarket.
Announced annually in January at Heavy Duty Aftermarket Week in Las Vegas, the Distributor of the Year award is presented to an independent aftermarket parts distributor who exemplifies excellent customer service, product knowledge and willingness to improve and evolve their business with industry changes.
We would like to encourage you to nominate any distributor in the United States or Canada you believe worthy of this prestigious award.
Click here to nominate distributors for the 2015 award.