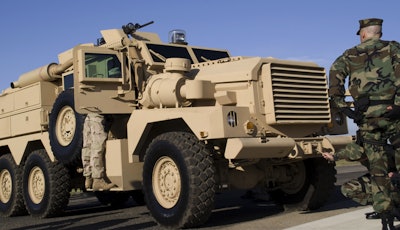 More than 10,000 veterans and active duty personnel have taken advantage of the Federal Motor Carrier Safety Administration's Military Skills Test Waiver Program, which began in 2011. .
The program grants state licensing agencies the authority to waive the skills test portion of CDL applications for active duty or recently separated veterans who have at least two years of safe driving experience operating a military truck or bus.
Waiving the skills test expedites the application process and reduces expenses for qualified individuals and operating costs to the licensing agencies.
In the first three years of the program, approximately 6,000 former military personnel obtained a civilian CDL through the program. In the past year, another 4,000 individuals have taken advantage of the program.
Additional information, including a standardized application form accepted in all 50 states and the District of Columbia, is available here.