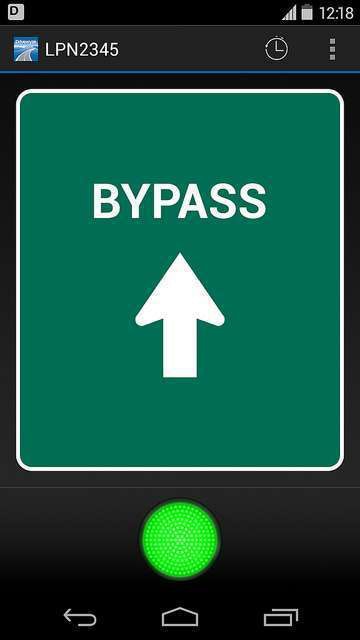 Drivewyze announced that its PreClear bypass service has been added in South Dakota, making the mobile-based weigh station and inspection site bypass service available at 545 locations in 34 states.
With the addition of Drivewyze, the Mount Rushmore State has a bypass service at all of mobile vehicle inspection sites. Drivewyze PreClear users can now receive bypasses at 65 sites in South Dakota, including 61 mobile sites and these four fixed locations:
1. U.S. Interstate 29 southbound at milemarker 235 near Sisseton;
2. U.S. Interstate 90 westbound, near Exit 81-Russell Street in Sioux Falls;
3. I-29 northbound at milemarker 13 near Jefferson, and;
4. I-90 eastbound at milemarker 39 near Tilford.
"With mobile bypass applications, our commercial vehicle inspectors with the South Dakota Highway Patrol can accomplish their mission without delaying safe commercial truck fleets and operators," said Captain John Broers with the Motor Carrier Services unit at the South Dakota Highway Patrol. "They can better protect the motoring public because they can devote more of their attention to truck and fleet operators who have a past history of unsafe operating practices.
Drivewyze uses cellular technology and the internet to add transponder-like functionality to electronic logging devices, smartphones and tablets instead of dedicated short-range communication transponders and transponder readers.
Drivewyze PreClear comes with Weigh Station Heads-Up service for real-time notifications for more than 700 weigh stations and inspection sites nationwide. While the notification service is free, the bypass service is subscription-based and starts at $15.75 per vehicle per month with free trial offers and volume discounts available.
The Drivewyze PreClear weigh station bypass application can be used on Android and iOS-based tablets or smartphones, and is integrated into PeopleNet Blu.2 and Tablet devices, the Zonar 2020 mobile communications tablet, and the Rand McNally TND 760 fleet management device.