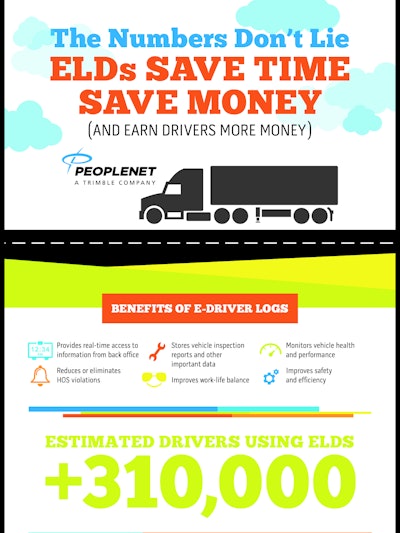 PeopleNet, one of the largest suppliers of electronic logging devices (ELDs) and mobile fleet management systems, created an infographic that breaks down the time, cost and safety benefits of using ELDs for fleets, drivers and the transportation industry at large.
An estimated 310,000 drivers are using electronic logs today, the graphic shows, ahead of a final ELD rule scheduled for publication in September that will require the technology to be used by three million vehicles and 3.4 million drivers, according to estimates by the Federal Motor Carrier Safety Administration.
Click here: PeopleNet ELD Infographic 2015 to view the full infograph.