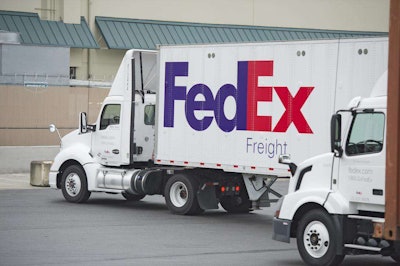 FedEx Freight drivers in Chicago Heights, Ill., rejected the Teamsters Union in a vote last week.
FedEx said a majority of city and road drivers at the Chicago Heights facility voted against union representation.
The union set its sights on FedEx, the second largest fleet in the country, in 2014, but has only been able to win a handful of victories at FedEx Freight facilities.
The union has also been campaigning to organize Con-way Freight workers in the last year, too, with limited success.