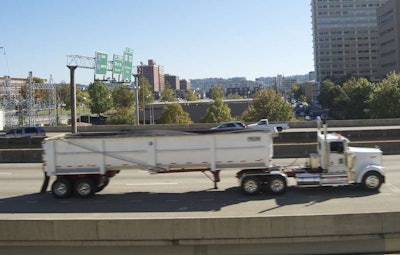 A proposed federal rule to require the installation and use of speed limiters (aka governors) on all trucks weighing more than 27,000 pounds has been sent from the DOT to the White House's Office of Management and Budget for its approval.
The proposed governed speed, however, will not be available until the proposed rule is published.
The rule, sent May 19 to the OMB, is being produced via a joint rulemaking by the Federal Motor Carrier Safety Administration and the National Highway Traffic Safety Administration.
Once the OMB stamps its approval on the rule, it will be published in the Federal Register and open for public comment for 60 days, according to the DOT's latest rulemakings report.
The same report projects the rule to clear the OMB Aug. 15 and be published Aug. 27. The public comment period would last until late October.
Following the public comment period, the two DOT agencies creating the rule would then produce a Final Rule, which would go through the same review process as the proposed rule, except it would not have a public comment period.
The rule likely would go into effect two years following publication of the Final Rule.
NHTSA and FMCSA began work on the speed limiter mandate following a successful petition from the American Trucking Associations and Roadsafe America.