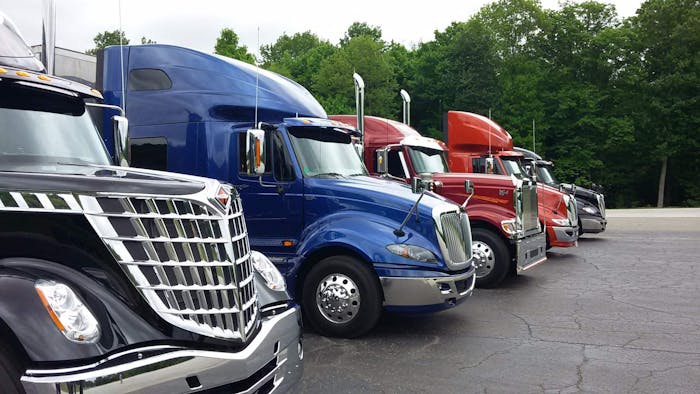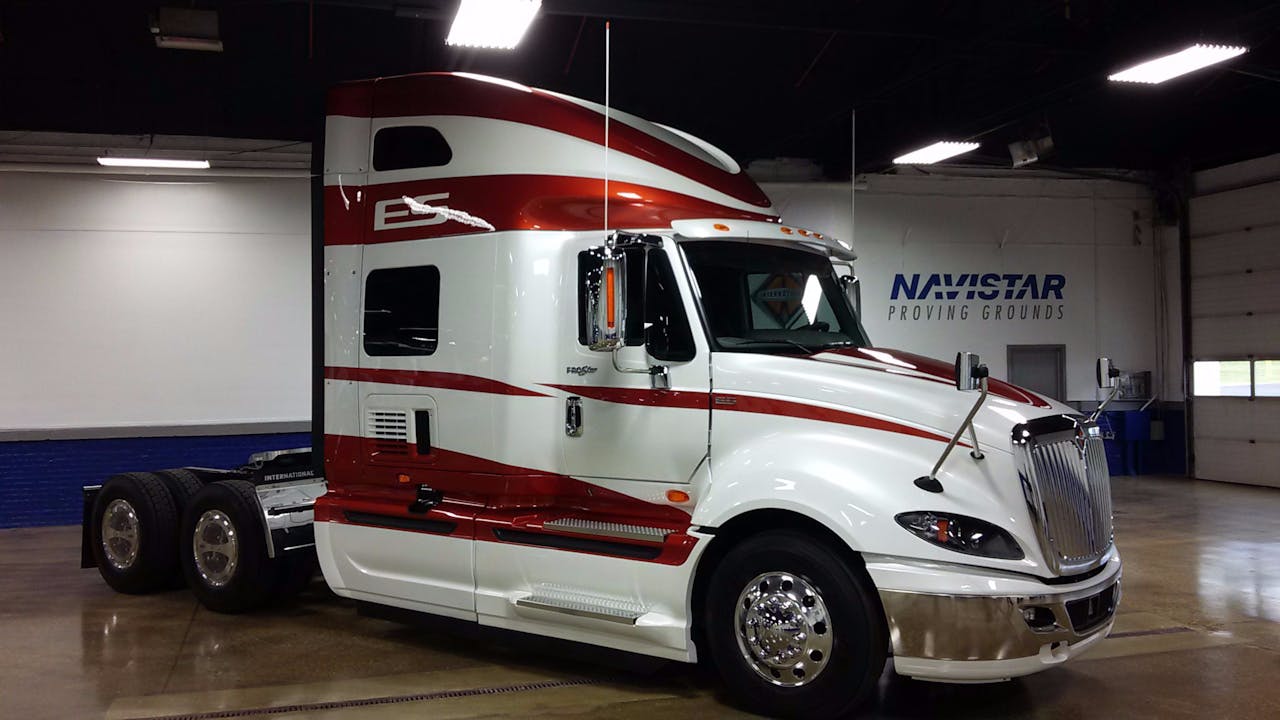 Navistar, maker of International Trucks, announced Monday the opening of its new proving grounds in New Carlisle, Ind. where the company will test commercial trucks, school buses and military vehicles.
Recently purchased from Robert Bosch LLC, the 668-acre site includes:
a three-mile paved and banked oval with brake testing capabilities that include infrastructure, complete instrumentation and computerized data acquisition.
Structural durability testing/accelerated mile accumulation with road profile capability using accelerometer and strain gage data and multiple road surfaces including chatter, impact, cobblestone, undulating, resonance road surfaces, high speed oval, gravel, body/chassis twist event and off- road surfaces
And specialized testing such as vehicle noise and handling, center-of-gravity, rollover and roof crush testing, grade-ability up to 60 percent, traction control, powertrain durability among others
Bill Kozek, president, Navistar Truck and Parts, says the new Navistar Proving Grounds is a strategic addition to product development operations.
"Beyond testing our latest vehicles and innovative technologies, we will also use the site as a customer center to showcase new products and give customers an opportunity to experience our vehicles firsthand," he says.
The proving grounds are located about 90 miles from Navistar's headquarters in Lisle, Ill., and Kozek says complement the company's validation center in Melrose Park, Ill.
The truck maker opened the track to visitors this week, showcasing all of its school buses, medium-, severe- and heavy-duty trucks on the various tracks throughout the facility.
Though Navistar took ownership of the facility in April, the company has used the tracks for years. The proving grounds was previously owned by Bosch, who would rent out the facility to businesses looking to test equipment.
When it became available, Navistar says the decision to purchase the Indiana facility was a no brainer. Less than two hours from its corporate headquarters in Lisle, Ill., Navistar says the proving grounds will allow it to consolidate a significant amount of its engineering and road tests at the new site.
"It will give us a very consistent and efficient way to test our trucks," says Steve Nash, director, product integration and validation operations. "We have a lot of good tools are here on site that we can control to provide a very reliable product."