A look at a few trucking-specific economic indicators released in the recent week:
[gttable cols=""]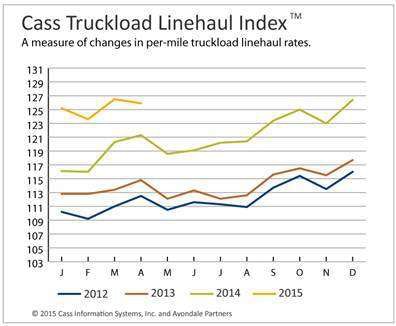 Linehaul rates continue upward momentum: The linehaul portion of truckload rates — the base portion of gross rates — rose again in April, according to Cass' monthly Truckload Linehaul Index. April's index showed a 3.8 percent increase in linehaul rates from last April, and Avondale Partners, commenting on Cass' latest index, said the trend should continue as demand increases and capacity remains tight.
"We would point out that contract pricing has been accelerating with a drawn-out bid last year," said Avondale Partners. "We see truckload pricing increasing between 4 percent and 9 percent in 2015, depending on how much rate increase each carrier was successful in obtaining in 2014."[/gttable]
[gttable cols=""]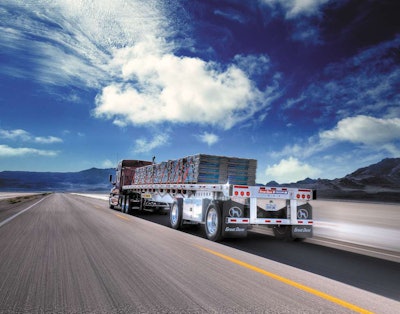 Class 8 truck orders, trailer orders decline: ACT Research last week reported drops in April in both Class 8 orders and trailer orders. Class 8 net orders fell to a 17-month low of 22,400. That number is still within the range expected in an expanding economy, and the low mark is more attributable to the recent boom in truck orders rather than a sign of a weakening economy, ACT Said.
"The current contest is that the prior six months' net orders run-rate was 400,000 on an annualized basis," said ACT's Jim Meil. "And some correction from these unsustainable levels was inevitable."
Trailer orders, meanwhile, fell to 18,000 units, down 22 percent from March and down year over year for the third month in a row. Like with truck orders, however, the recent surge of trailer orders is more to blame for the weaker month than economic conditions.
"Our view that 2015 will be the best trailer market since the late 1990s remains unchanged," said ACT's Frank Maly, who said the big buy between September and January pulled seasonal trailer buying cycles earlier this year.[/gttable]