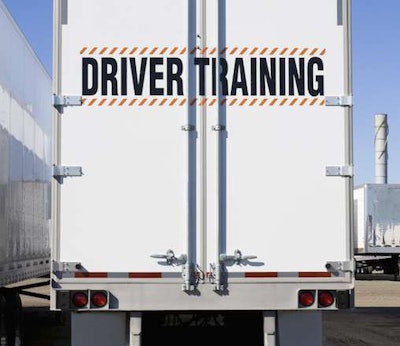 Alchemy Systems has partnered with Instructional Technologies, Inc. (ITI) to allow customers using the Alchemy training platform to also train their drivers, warehouse staff, and mechanics on Pro-TREAD courses.
Alchemy customers include 50 of the top 100 food companies. Its training platform is centered on fleet safety, fuel efficiency, and Compliance, Safety, Accountability (CSA) for food industry warehousing and transportation operators.
With the addition of Pro-TREAD, Alchemy says its customers now have a single training program for safety and operations across the entire supply chain.
"Alchemy is committed to helping food companies protect people, profits, and brands by engaging with frontline workers from all aspects of the business, whether its food safety, workplace safety or operations," said Alchemy CEO Jeff Eastman. "We are pleased to partner with ITI's industry-leading PRO-TREAD training to help keep our client's transportation workers and food chain safe and efficient."
Alchemy's training, coaching, and communications programs help food companies engage with their frontline workers to ensure the safety and quality of the food supply. Every month, Alchemy helps impact the performance of 2 million frontline workers at over 10,000 locations.
The partnership enables Alchemy clients to purchase access to Pro-TREAD courses and track course completions in Alchemy's learning platform. It also:
Makes it easy for on-the-go drivers to take the course on a notebook computer or Microsoft Surface PRO 2 or Surface PRO 3 tablet
Reduces expensive travel for in-person training
Provides on-demand training history for each driver for 24×7 audit readiness
Creates and tracks learning plans for individuals or groups
"We are excited to offer our Pro-TREAD online courses through the Alchemy platform," said Dr. James Voorhees, founder and CEO of ITI. "Alchemy and ITI both understand how frontline workers learn and what motivates them to follow safe operating procedures. Together, we can help food companies better train the transportation and logistics employees who get our nation's food from farm to market."