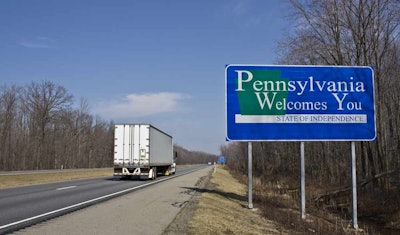 The Senate's inclusion of a provision to allow under-21 CDL holders to operate trucks interstate in the recently passed DRIVE Act highway bill has sparked some debate both within the trucking industry and outside of it regarding the appropriate age of truck operators.
Though it's just one of the trucking regulatory provisions included in the bill, it's seemingly the one receiving the most play in the national press, including in recent days a segment on NPR and coverage on Yahoo! News and Fortune magazine, among others.
And the headlines and corresponding coverage are another small reminder of the misconceptions by the public and misinformation by consumer media outlets the trucking industry must deal with on the regulatory front.
Take these few headlines as examples:
Yahoo!: Teen Truckers? Congress Considers Letting Them Drive Big Rigs
NPR: To Get Big-Rig Drivers, Senate Bill Would Give Keys To Teens
Fortune: Teenagers might get to drive big rigs—but should they want to?
Despite what the headlines seem to convey — that no 18-year-olds are currently allowed to drive trucks — the provision in the Senate bill actually does nothing to make it easier for 18- and 19-year-olds to receive a CDL or become a truck operator. It simply allows states to enter into agreements with neighboring states to allow under-21 CDL holders to cross state lines.
It's being billed by advocates, such as the American Trucking Associations, as one that could help the industry deal with the ongoing driver shortage and potentially grab young adults before they're diverted to other industries recruiting from the same age group.
And, as ATA notes in its national push to better educate those both within and outside of the industry, it's perfectly legal under current law for 18-year-olds to drive hundreds of miles each day and never leave their home state. Large states like Texas, California, Florida, Pennsylvania all have cross-state routes that so-called "teen truckers" with CDLs may drive.
Even smaller states — take Alabama, for instance, where I-65 runs nearly 400 miles north and south — have hundreds of miles of highways an 18-year-old truck operator can drive daily.
Here's NPR's segment, which features ATA's chief lobbyist Dave Osiecki defending the Senate's action and explaining more about the potential regulatory change: