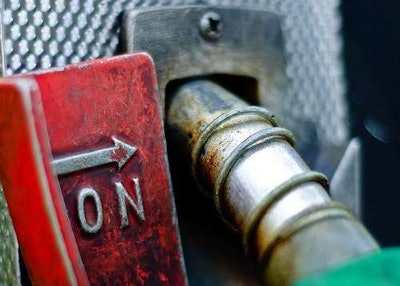 As environmentalists and manufacturers shared their thoughts on realistic fuel consumption reduction goals for medium- and heavy-duty engines for next decade, it was ATD Chairman Eric Jorgensen who offered the most likely obstacle to the success of the EPA and NHTSA's new proposed Phase II regulations during an open public hearing on the regulations Thursday in Chicago.
Speaking on behalf of more than 1,800 truck dealers and as president of JX Enterprises, Jorgensen says the environmental benefits of Phase II won't be determined by complexity or detail of the ruling—it will be how much it costs to implement it in new trucks.
The desire to reduce fuel consumption and emissions is shared by environmental groups and the trucking industry alike, Jorgensen says, but if Phase II attempts to reduce emissions too drastically it could become cost prohibitive to the end users who will ultimately bear the financial burden of the new technology.
"We need to find the sweet spot," Jorgensen says. "[Phase II] only works if the trucks are in use," purchased by end users at reasonable prices, he said.
As it stands now, Phase II is similar to Phase I in that it mandates cooperation from manufacturers but not customers. Thus, Jorgensen says fleets aren't required to accept new technology when it's introduced. Fuel savings offer potential return on investment, he says, but that alone will not be enough to overcome a significant price bump.
"The new mandate must be affordable to be accepted in the marketplace," he says.
Scott Grenerth says the Owner Operator Independent Drivers Association (OOIDA) agreed.
"Cost is a special focus for small businesses," he says. "No matter how efficient a vehicle is, if the price is unattainable they are much less likely to purchase that vehicle."
Grenerth says OOIDA research shows only 20 percent of its members are currently considering purchasing a new truck with Phase I technology. He says that number stood at 50 percent just a decade ago.
"Keeping the level of stringency attainable is crucial," Grenerth says. "Achieving real-world results means producing trucks customers want to purchase, and can afford to purchase."
Standardization is another area that could impact Phase II's success, says EMA President Jed Mandel.
The first of nearly 75 people to testify during Thursday's hearing, Mandel says the EMA supports a significant portion of the changes proposed by Phase II. He says one of its larger concerns at this point is how Phase II will coexist with emission reduction efforts made in California.
"Alignment is a fundamental cornerstone" of program success, Mandel says. Phase II as proposed is aligned with California's Air Resources Board (CARB) efforts on Greenhouse Gas reductions, but not NOx (nitrous oxide) reductions. Mandel says if that disconnect is not removed it will add difficulty to the manufacturers required to meet both sets of regulations by the 2021 model year implementation date.
"The [Phase II] final rule must address the market it serves," Mandel says.
Conversely, Dave Cooke of the Union of Concerned Scientists (UCS) says Phase II also must take advantage of every fuel reduction technology resource available. According to Cooke, Phase II's proposed goal of 36 percent fuel consumption reduction by 2027 "falls well short of what is possible."
Cooke says UCS research indicates there is technology now available or in development that could reduce fuel consumption by 40 percent by 2025. Creating a Phase II timeline of 2021 to 2027 is "unnecessary," he says—UCS wants 2018 to 2024—and argues the EPA and NHTSA should be more proactive in investigating that technology before publishing Phase II's Final Rule.
His testimony, which was echoed by other environmental group representatives throughout the hearing, was briefly questioned by EPA General Council Steve Silverman. Cooke says he will provide UCS's research on the 40 percent savings to the EPA and NHTSA before the conclusion of Phase II's written comment period.
Phase II's treatment of glider kits also was discussed during the hearing. The debate was brief but polarizing.
Joe Kubsh of the Manufacturers Emission Control Association demanded Phase II "close the glider kit loophole," and "get those dirty diesel engines off the road."
Kubsh comments were immediately followed by Terex Corporation's Bob Keefer, who asked the EPA and NHTSA to better define glider kits and the vehicles they specifically want to police before addressing them in Phase II. Keefer says Phase II as it has been proposed is disjointed in regards to gliders, with text stating gliders must be held to the emission standards of its assembly date as opposed to engine model year, but also stating that a vehicle damaged in a wreck and rebuilt using a glider kit has a "legitimate purpose" and is not subject to the Phase II rule.
The EPA and NHTSA representatives present at the hearing made no clarifications as to Phase II's glider kit goal at the time, but pledged to continue researching the issue before writing their Final Rule.
The next EPA and NHTSA public hearing on Phase II will be Aug. 18 in Los Angeles, Calif.